First Wireless Innovation Fund Grants, Greg McLaughlin New CEO of AEX, New Lumen Board Appointment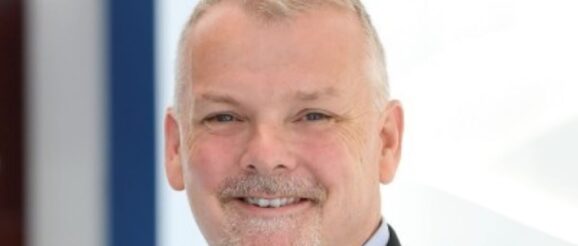 August 9, 2023 – The National Telecommunications and Information Administration announced on Tuesday that it awarded nearly $5.5 million in the first round of grants from the Public Wireless Supply Chain Innovation Fund.
The $1.5 billion Wireless Innovation Fund supports the development of open and interoperable wireless networks and is funded by the CHIPS and Science Act. The fund will "help drive competition, strengthen global supply chain resiliency and lower costs for consumers and network operators," read the press release. The NTIA will make up to $140.5 million in grants available on a rolling basis.
Secretary of Commerce Gina Raimondo said in a statement that "America's continued leadership in wireless technology is critical to our economic competitiveness and national security. These investments in the next generation of wireless innovation will help create a more diverse and resilient marketplace and ensure that American companies and entrepreneurs, along with our allies, remain at the cutting edge of this crucial technology."
The first round of funding will support research and development and testing activities related to evaluating energy efficiency, measuring performance of interoperable equipment and testing methods for sharing spectrum, read the press release.
The $5.5 million was awarded to projects at Northeastern University, New York University, and DeepSig Inc, a technology company developing wireless processing solutions.
"This first round of Wireless Innovation Fund awards will accelerate the transition to more open and resilient 5G and 6G wireless networks," said NTIA Administrator Alan Davidson. "These grants will fund important research and testing to catalyze greater adoption of open wireless equipment. This in turn will promote resilience, innovation, and efficiency in the mobile networks so important to our economy."
"At Northeastern, our research enterprise is relentlessly focused on impact in the world," said David Madigan, Senior Vice President for Academic Affairs at Northeastern University. The grant "will help us continue to pioneer critical research in wireless systems and networks, ensuring that the next generation of the Internet of Things will be a continuum of connected devices able to interact in new and exciting ways." 
Jim Shea, CEO of DeepSig Inc, added that the company will improve its performance "by leveraging DeepSig's Generative Artificial Intelligence and tools for modeling and measuring the wireless environment under real world conditions… We are excited to get to work!"
Former Charter exec Greg McLaughlin now new CEO of AEX 
After recently expanding to North Carolina, South African fiber provider Automation Exchange announced Tuesday that Greg McLaughlin will take over as its new CEO.
McLaughlin previously served as the senior director of operations for Charter Communications' Wireless Engineering Group, where he played a key role in driving the company's advanced wireless deployment and shaped the company's position on spectrum and technology policy. He also worked as the director of corporate strategy for Bright House Networks, a telecom company purchased by Charter in 2015.
"With Greg McLaughlin's extensive expertise in the U.S. broadband market and strong leadership skills, he is the perfect fit to lead AEX as we embark on our expansion journey into the United States," said founder Greg Wilson. "We believe his vision and experience will further drive the success and growth of AEX as we continue providing innovative automation solutions to the broadband industry."
"We are singularly focused on being at the forefront of the rapidly growing broadband industry, and expanding our United States operations is critical to that effort" added McLaughlin. "Our integrated OSS/BSS software platform, services and collaborative partnership model provides everything network operators need to rapidly scale, increase uptake rates and deliver exceptional customer experience."
Lumen new board appointment 
Internet service provider Lumen Technologies announced Monday the appointment of James Fowler to its board of directors, effective immediately.
Fowler is an advocate for innovation and digital transformation and has more than 25 years of experience in technology leadership roles. Currently, he is the executive vice president and chief technology officer of Nationwide Insurance.
"On top of being a skilled technologist, Jim is an accomplished transformation leader with a passion for winning," said CEO of Lumen, Kate Johnson in a press release. "His excitement and perspective are incredibly valuable, especially as we start to disrupt the telecommunications industry with the launch of our network-as-a-service platform. I'm thrilled to have his expertise as we build on our legacy of innovation to drive towards revenue growth."
Prior to working at Nationwide Insurance, Fowler worked at General Electric as the Global Chief Information Officer and Chief Information Officer, among other roles. He worked to deliver digital transformation across the enterprise, read the press release.
"Jim sees himself as a catalyst, enabler, and futurist ready to challenge business models with technology," continued the press release.
"It's the people at Lumen who are driving transformation," said Fowler. "Kate has built an incredibly talented team – the opportunity ahead of us is tremendous. I'm both honored and excited to take on this role at such an important time for the company."
The company launched its network-as-a-service platform in July as the "first important step toward the company's bold vision to disrupt the telecom industry." It offers customers "radical flexibility" in how they buy, use and manage network services. NaaS is a model for organizations to consume network infrastructure through flexible operating expenses.