Ford and GE Healthcare to Build 50,000 Airon-licensed Model A-E Ventilators – Ubercool Innovation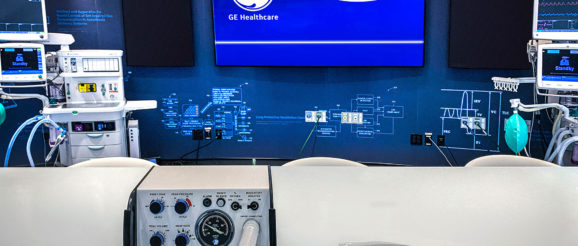 Ford Motor and GE Healthcare announced plans to produce 50,000 ventilators in the next 100 days with the support of 500 United Auto Workers to help battle the novel coronavirus.
A new, simple ventilator design, licensed by GE Healthcare from Melbourne, Fla.-based Airon Corp., requires no electricity because it operates on air pressure. "The reduction in complexity allows us to move more swiftly," says Ford Vice President of Enterprise Product Line Management Jim Baumbick.
UAW members will build the GE/Airon Model A-E ventilator, starting April 20 at Ford's Rawsonville Components Plant in Ypsilanti, Michigan. Ford projects producing 1,500 ventilators by the end of April, 12,000 by the end of May and 50,000 by July 4.