FREYR Battery Wins €100 Million Innovation Award – CleanTechnica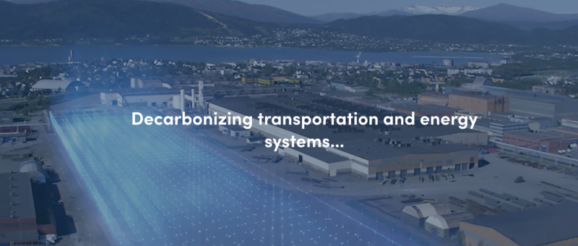 FREYR Battery is a Norway-based battery company aiming to build a battery cell gigafactory in the northerly, renewably powered, EV-loving country. The good news for the company is that it has just received a €100 million grant from the European Union Innovation Fund to help build "Giga Arctic." (Do I think it's funny that FREYR Battery has adopted Tesla's factory naming protocol? I do. Clever? Yes.)
I interviewed FREYR CEO and cofounder Tom Jensen earlier this year to talk about the company's plans as well as the battery market overall. It's a fascinating discussion that I recommend listening to:
You can also read a summary and some highlights from that 40-minute interview here. We also reported on the company's first significant order or offtake agreement at the end of 2021. FREYR Battery also plans to initiate battery cell production in the United States and Finland (and probably other places not yet announced).
Construction on Giga Arctic just began last month. It is using the 24M Technologies SemiSolidTM manufacturing platform, and it is going to be 100% powered by hydroelectricity (the major source of electricity in Norway). "According to a report recently published by Minviro, a life cycle assessment company and independent third-party commissioned by FREYR, the annual production at the planned Giga Arctic facility in Norway could enable FREYR's customers to mitigate 80 million tons of CO2 emissions over the batteries' lifetime when used for renewable Energy Storage Systems (ESS). The projected emissions mitigation corresponds to almost twice the total amount of CO2 emitted in Norway annually," the company writes.
"We are delighted with the news we have received from the EU's Innovation Fund to support FREYR's Giga Arctic project," noted CEO Tom Jensen. "This grant is a recognition that batteries represent the key catalyst of the energy transition supporting regional energy security through faster deployment of renewable energy. Moreover, this significant financial commitment provides timely support to continued development of the Giga Arctic project, which is intended to bring clean battery products to our customers and partners across Europe. We look forward to working with the EUIF as well as the Norwegian Government to unlock further momentum for next generation battery production capacity at GWh scale in Norway."
The more gigafactories, the merrier.
Featured image from FREYR Battery.
---
I don't like paywalls. You don't like paywalls. Who likes paywalls? Here at CleanTechnica, we implemented a limited paywall for a while, but it always felt wrong — and it was always tough to decide what we should put behind there. In theory, your most exclusive and best content goes behind a paywall. But then fewer people read it! We just don't like paywalls, and so we've decided to ditch ours.
Unfortunately, the media business is still a tough, cut-throat business with tiny margins. It's a never-ending Olympic challenge to stay above water or even perhaps — gasp — grow. So …

If you like what we do and want to support us, please chip in a bit monthly via PayPal or Patreon to help our team do what we do!
Thank you!
---
Sign up for daily news updates from CleanTechnica on email. Or follow us on Google News!
---
Have a tip for CleanTechnica, want to advertise, or want to suggest a guest for our CleanTech Talk podcast? Contact us here.
---
Former Tesla Battery Expert Leading Lyten Into New Lithium-Sulfur Battery Era:
---
---
Advertisement
---
CleanTechnica uses affiliate links. See our policy here.
Former Tesla Battery Expert Leading Lyten Into New Lithium-Sulfur Battery Era: