Friday Finds: The Best of Learning, Design & Technology | July 3, 2020 – Mike Taylor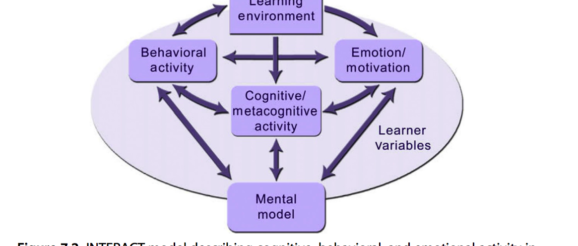 "There are decades where nothing happens; and there are weeks where decades happen." —Vladimir Ilyich Lenin
We're coming up on a holiday weekend here in the US. Our family is looking forward to enjoying the long weekend with an extra day off and streaming Hamilton with the original cast later this evening. I'm looking forward to watching it while we enjoy some Aarron Burr-itos and Ham-ilton and cheese sandwiches,
Happy Friday! Thanks for reading.
What I'm Listening to: I discovered this great soundtrack of covers of old songs from a TV show I've never heard of, Everwood. If the show is as good as the music I might have to check it out.
Last week's most clicked item:
What is no code and why should you care?
Emotional Design in Digital Media for Learning
Interesting article summarizing research on emotional design in digital media. Digital learning environments offer many more ways of influencing learners' emotions, using a number of design features that are under the control of the learning designer.
On Learning, Raising the Bar and Using Social Media
Tanmay Vora shares a few good tips on how to use social media for intentional learning and self-development
John Hagel says that learning in the form of creating new knowledge through action and reflection on impact is key to accelerating performance improvement.
Avoid PDF for On-Screen Reading
Lots of good tips about PDF documents in this article from the Norman/Nielsen group. Forcing users to browse PDF files causes frustration and slow task completion, compared to standard webpages. Use PDF only for documents that users will print. In those cases, following 10 basic guidelines will minimize usability problems.
Microsoft Gets Serious About Skills: Major New Announcements
We're starting to see a number of learning technologies integrate with Microsoft Teams. In this article, Josh Bersin talks about three types of scenarios for using MS Teams in a learning context.
Here are three podcast episodes from this week that are worth a listen:
Tools & Resources
Conferences & Learning Events
Here are a couple of helpful resources if you're looking for a L&D-related conference or webinar.
Where You Can Find Me
The online Learning Development Conference is running now through the first week of July and Bianca Baumann and I will be running an online master class for the VOV Network in Belgium starting in November.
Interested in the things that didn't make the cut here? Follow me on Twitter or connect with me on LinkedIn
I love talking about learning, design, and technology. If you're looking for a speaker, let's talk! Speaking and Workshop Information Sheet.