Friday Finds: The Best of Learning, Design & Technology | October 19, 2018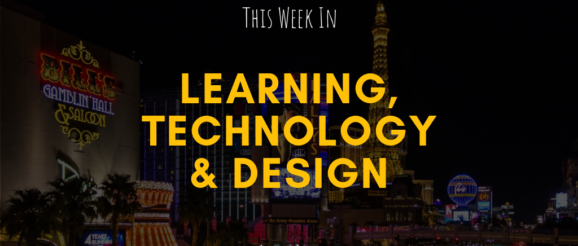 "When one teaches, two learn." – Robert Heinlein
Today I'm in the midst of final preparations for DevLearn in Las Vegas next week. It is going to be a full week. I'm leading a full-day pre-con certificate workshop on Tuesday with Bianca Baumann, a Morning Buzz session on workplace curation Wednesday morning, a session on curationThursday morning and showing some work in demofest Thursday evening. If you're there, give me a shout and say hi!
The Hidden Brain Science That Will Unlock Your True Potential with Daniel Coyle
There are lots of golden nuggets in this conversation with Daniel Coyle (@danielcoyle). While you're there you should subscribe to the Science of Success podcast too.
This is a message that I tell anyone and everyone who will listen. Do you RSS? Have you tried Feedly yet? You should!
How People Learn II
How People Learn II: Learners, Contexts, and Cultures is a deep dive into the influences that affect individual learning. How People Learn II is a valuable resource that updates a previous version (How People Learn) that helps understand learning for educators of students and adults.
Codeless Automation: IFTTT vs Zapier vs Microsoft Flow
Automating your routine, day-to-day tasks has never been easier. These tools allow you to connect your apps and build automated workflows to be more productive. I use these to avoid dull manual things so I can spend my time on better things. For example, GoToWebinar amazingly has no bulk import option for participants so I built a workflow that automagically took data from the SurveyMonkey registration form and enrolled them in the GoToWebinar for me. #Winning
Learning, Design & Technology Miscellany
A few other things just because I can.
Conference News
Design Resources
Apps & Tools
Books/Courses/Talks/Podcasts
What I'm listening too
Thanks for reading! If you found anything good, forward it to a friend or
---
I enjoy sharing my ideas and experience with corporate professionals via workshops, keynote presentations, podcasts, and webinars. Learn more in mySpeaking and Workshop Information Sheet.
You can find me at these UPCOMING EVENTS: