Frisco's PGA of America Forms Investment Partnership to Drive 'Innovation in Golf' » Dallas Innovates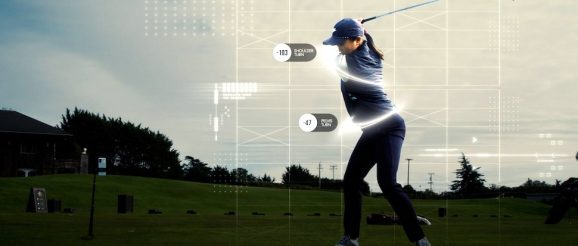 Ahead of the official opening of its new Frisco headquarters in August, the PGA of America has joined a new investment partnership to further innovation in golf.
Joining Elysian Park Ventures, the private investment arm of the Los Angeles Dodgers' ownership group, the more than century-old PGA has formed EP Golf Ventures, LLC, an investment vehicle aimed at innovations that help "the growth of the game."
"Through EP Golf Ventures, we'll be able to identify and invest in the most promising businesses within the golf industry to support both innovation and the growth of the game, as well as create long-term value for PGA professionals," said Seth Waugh, PGA of America CEO, in a statement.
The PGA says it has nearly 28,000 professional members.
EP Golf Ventures has already made two investments
EP Golf Ventures will target investments in areas including coaching and training; health, wellness, and performance science; hospitality; facility management; retail; and agriculture. PGA of America Senior Director of Growth and Ventures Kris Hart told the Sports Business Journal that when making investments, the organizations will consider benefits to PGA members, financial return, and game growth.
So far, EP Golf Ventures has already invested in two companies: Washington-based Sportsbox AI, a 3D motion-capture coaching app startup; and California-based mobile golf simulator Dryvebox.
"Golf is one of the world's fastest-growing sports, and there is an enormous opportunity to innovate, improve, and extend the reach of the game on and beyond the course," said Jay Adya, managing director at Elysian Park Ventures, in a statement.
PGA's high-tech headquarters
PGA of America and Elysian Park say they have both have committed capital to the fund and are currently vetting additional investors.
The formation of EP Golf Ventures comes as PGA of America moves into its new $520 million, 660-acre mixed-use campus in Frisco. When Waugh detailed the PGA's plans following the announcement that it was relocating to Collin County from its previous headquarters in Florida, he called the Frisco campus "the Silicon Valley of golf." At the time, he noted planned amenities including an innovation lab, educational facilities, and two championship golf courses.
"The PGA of America is committed to developing and growing the game for the current and next generation of players, golf facilities, and PGA professionals," Waugh said.
Get on the list.
Dallas Innovates, every day.
Sign up to keep your eye on what's new and next in Dallas-Fort Worth, every day.
One quick signup, and you're done.
R E A D   N E X T
Part of PGA Frisco's $500M+ "Silicon Valley of Golf," the championship-level courses will feature an East Course designed by Gil Hanse that's primed for marquee PGA tournaments. The West Course, designed by Beau Welling, is destined for smaller tournaments, PGA of America members, and everyday public duffers.
Get your slice ready. Dallas companies Flite Golf and Century Golf have teamed up to bring gamification tech to golf ranges and golf entertainment venues—with help from Senior Advisor Ken May, former CEO of Topgolf, Drive Shack, and FedEx Office.
Dallas-based ClubCorp is the #1 owner and operator of private golf and country clubs in the U.S. CEO David Pillsbury tells Dallas Innovates the trend toward tech and golf entertainment is attracting millennials, "democratizing" the sport, and growing his business. Now an $80M arrangement with VICI Properties is fueling a "steep" growth curve for ClubCorp's BigShots venues.
A new GolfTEC training center has opened in Southlake to help duffers straighten their slices and handle their hooks.  The new 2,900-square-foot facility features four indoor training bays powered by TECSwing, using Foresight Sports simulators for lessons, club fitting, and practice. Each training bay is equipped with OptiMotion, a motion tracking innovation that "sets a new standard for how golf swings are measured and the way golf instruction is delivered," according to the company. Put off by your putting? The facility also has an indoor putting green with lessons utilizing TECPutt, a motion technology that analyzes face angle, loft, and path…
Fresh from the London Bridge and Canary Wharf in London, the chain of bar-eateries "reimagines" shuffleboard with "unparalleled vision technology" for an immersive, highly social experience. Get your wrists ready for craft cocktails, pizza, munchables, and—most importantly—shufflin' your puck down the board.