Gear Up for ICT Startup And Innovation Mela 2019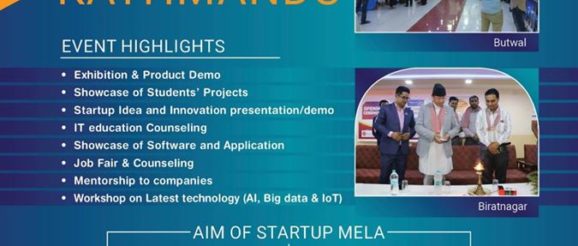 Living with ICT is coming with an event for all IT enthusiasts and aspiring entrepreneurs. Scheduled on 20th and 21st December 2019 at Presidential Business School, Bijulibazar, Kathmandu; the annual 'ICT Startup and Innovation Mela' aims to promote entrepreneurship as well as create an opportunity for people to come together and share their knowledge regarding the IT sector.
This event will have participants of age groups ranging from children to adults where they will put forth their innovations, projects, and products in front of the mass. The event encourages and hopes to promote technological development in the field of startups.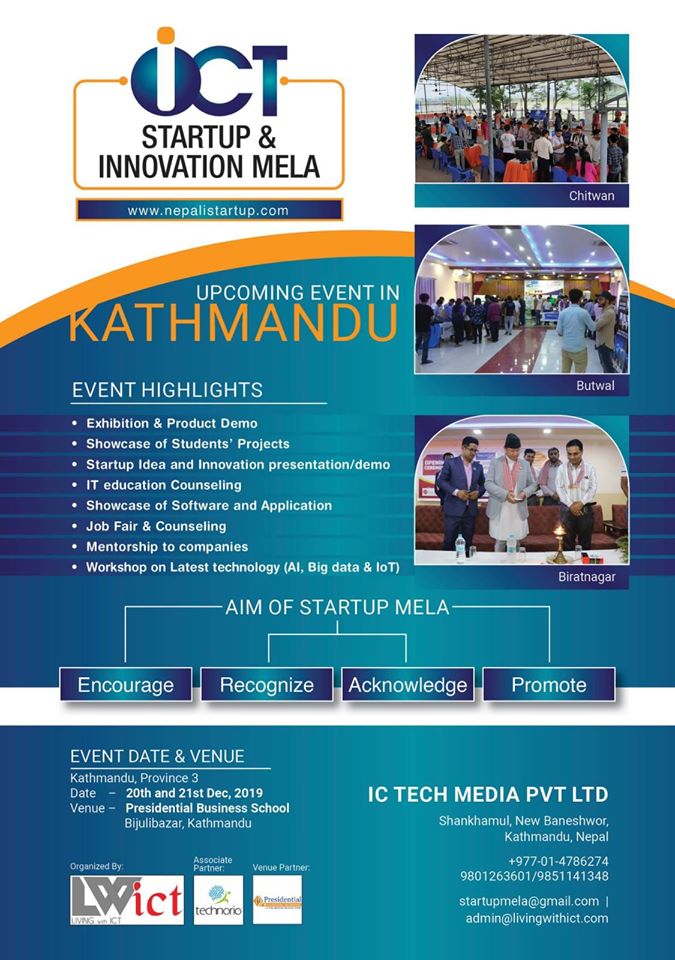 Why This Event?
As our country is far behind in the aspect of technological development in terms of leading countries of the world, it is essential that we promote the development of innovation in technology and furthermore implement it in business to keep pace with the modern world.  Startup Mela 2019 aims to do just that by giving youth and adults a platform to showcase their innovations and knowledge in the field of technology as well as enhance their reach.
Not just that but you will also be able to network with high profile attendees and gain insight on your ideas. Also, you may be able to lure investors and catch their eye with your innovation. If that's not enough then there are also prizes for the best three products and companies so this is a chance you surely don't want to miss out on.
Even if you just want some IT related counseling or you're wondering what kind of job might suit you then hop on as this event also has IT education counseling along with Job Fair and Counselling to provide you with suitable solutions.
Major Highlights of ICT Startup & Innovation Mela 2019
Exhibition & Product Demo        
Showcase of Students' Projects
Startup Idea and Innovation presentation/demo
IT education Counseling
Showcase of Software and Application
Job Fair & Counseling
Mentorship to companies
Workshop on Latest technology & Trends (AI, Big data & IoT)
Event Details:
Venue: Presidential Business School, Bijulibazar, Kathmandu Date: 20th and 21st December 2019
For Stall booking and to be a part of the event, you can check out their website:
Event website: Click Here
The post Gear Up for ICT Startup And Innovation Mela 2019 appeared first on TechSathi.