Greenpeace plastic report urges innovation in packaging-free and reusable packaging alternatives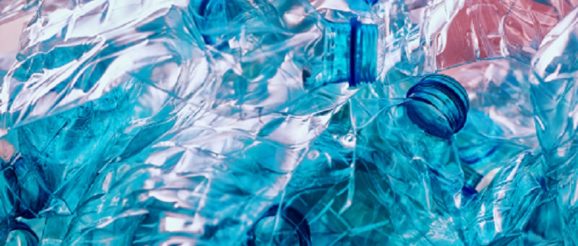 Supermarkets in the UK are using more plastic despite public pledges to cut down, according to a survey published by Greenpeace and the Environmental Investigation Agency (EIA).
The report​ revealed that seven out of the top 10 UK supermarkets have increased their plastic footprint in the last year. Only Waitrose, Tesco and Sainsbury's had achieved marginal reductions.
Supermarket plastic has risen to more than 900,000 tonnes, it added, despite retailers making public commitments to cut down their plastic packaging.
The report noted that a growing number of companies are trialling reusable and refillable ranges. These initiatives, it said, need scaling up nationwide and across a full range of product lines if they are to significantly reduce throwaway packaging in the UK.
"It is time for supermarkets to accelerate commitments and scale up actions, moving from small-scale trials to support a truly circular and zero-waste economy," ​it observed. "Supermarkets have a vital role to play as a catalyst for change, given their pivotal location in the grocery value chain between customers and suppliers. This report is a wake-up call for faster action, providing a series of recommendations and best practice case studies."​
EIA and Greenpeace also called on supermarkets to work towards eliminating single-use plastic altogether, by offering packaging-free products or switching to reusable and refillable packaging. False solutions such as swapping plastic for cardboard, or simply making plastic thinner are unacceptable, they claimed.
EIA Ocean Campaigner Juliet Phillips said: "It's shocking to see that despite unprecedented awareness of the pollution crisis, the amount of single-use plastic used by the UK's biggest supermarkets has actually increased in the past year.​
"Our survey shows that grocery retailers need to tighten up targets to drive real reductions in single-use packaging and items. We need to address our throwaway culture at root through systems change, not materials change – substituting one single-use material for another is not the solution."​
Fiona Nicholls, ocean plastics campaigner for Greenpeace UK, added: "Supermarkets are failing on plastics and failing their customers. We hear piecemeal supermarket announcements on plastic every other week, but in reality they are putting more plastic on the shelves than ever.​
"Supermarkets need to buck up and think bigger. They must change their stores to offer loose food dispensers, reusable packaging, and move away from throwaway packaging altogether." ​
Big brands to blame​
The report claimed that big brands that supply supermarkets were a driving factor behind the rise in plastic packaging, and that supermarkets had failed to force their suppliers to take action. Only Tesco had given suppliers an ultimatum to cut excessive plastic or face products being delisted, and the campaigners urged others to follow suit. 
Another factor in rising plastic was that supermarkets which saw their sales grow last year failed to cut plastic along the way, meaning that when they sold more goods, they sold more plastic too. 
 Findings from report included:
According to the report, Waitrose scored highly because it had reduced the amount of plastic packaging used, and was looking to scale up innovative trials to offer refill stations in store for products like coffee, rice and pasta, as well as wine and detergent. 
Companies at the bottom of the league table had increased their overall plastic footprint since last year and had generally made the least progress to date on trialling and expanding packaging-free and reusable solutions. 
Own-brand plastic packaging items cannot be widely recycled​
Despite recyclability being the main focus of industry efforts, potentially more than two thirds of own-brand plastic packaging items placed on the market by the UK's biggest supermarkets cannot be widely recycled, said the report.
Rather than light-weighting or substituting plastic for other single-use materials, the campaigners called for a transition to packaging-free and reusable packaging alternatives. "Innovative examples of packaging being taken off the shelf altogether include Waitrose removing the shrink-wrap from multi-packs of tins without substitution for another material," ​stated the report.
The recommendations for supermarkets included:
What about food waste? That's rising too​
Plastic packaging is often hailed as the best way to prevent food waste. However, the growth in food waste has increased alongside the growth in plastic packaging, with a significant proportion of food thrown away in Europe still inside plastic packaging, revealed the survey.
"Prepackaged ranges can force people to buy more than required, further contributing to food waste​," it observed.
Another driver behind the rise of single-use plastic packaging was the nature of modern diets, claimed the report, meaning out-of-season produce is on offer all year round, relying on single-use packaging. "We urge companies to focus more on promoting local and seasonal produce, addressing air miles and packaging in parallel,"​ it noted.
'A focus on packaging redesign is our recommended way forward'​
It suggested a focus on packaging redesign was the best way forward. "We urge companies to consider design for reduction and reuse foremost, in addition to redesign to meet OPRL's "widely recycled" classification criteria​. Some companies are seeking to increase recycling through initiatives such as 'bring back to store' recycling facilities for packaging formats such as flexible films which cannot be recycled on the kerbside. However, these generally have limited return rates."​
Recommendations for policy-makers included: