Groundbreaking Innovation Introduced in Gynecology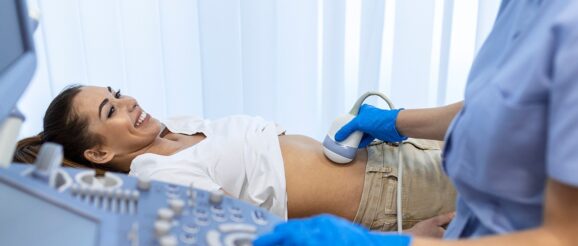 For the first time in Central and Eastern Europe, the Premier Med Healthcare, Training, and Research Institute in Hungary will offer the possibility of removing benign uterine fibroids (Uterine Myoma) using radiofrequency technology without surgery, reports Világgazdaság.
The significance of the innovation is that the procedure is minimally invasive, can be performed without anesthesia, and even saves the uterus without scarring.
Importantly, the procedure does not reduce the chances of having children later on.
The Premier Med Healthcare, Training, and Research Institute is where the new technology is used and taught to doctors and medical students in Hungary and abroad. It is expected that the innovative procedure will soon become widespread in the domestic health sector and replace traditional surgical techniques.
In Hungary,
"The new procedure is of particular importance in the treatment of fibroids," stressed Zoltán Novák, obstetrician-gynecologist and gynecological oncologist, head of the department and President of the Hungarian Society of Gynecological Oncologists. The specialist noted that
fibroids occur in 20-50% of women of reproductive age. Many women have no symptoms, but fibroids can cause serious and unpleasant symptoms and may also play a role in infertility.
In selected cases, the new technique is ideal as an alternative to the methods used so far, as the uterus does not need to be removed and the impact on the body is minimal. It should be noted that this type of treatment is recommended primarily for fibroids no larger than five centimeters and that the fibroids do not disappear completely, but only shrink in size, and the symptoms they cause typically disappear.
Fibroid treatment is multifaceted, with drugs to treat the symptoms, and surgery or alternative procedures to treat the cause. In those cases,
when the fibroid does not shrink enough to stop the symptoms, radiofrequency ablation may be a good alternative to a hysterectomy,
emphasized Zoltán Harmat, Chief Radiologist at Premier Med.
In the near future, it will be possible to diagnose diabetes in early pregnancy with almost 100 percent accuracy.Continue reading
He stressed that this branch of radiology has developed a lot in recent times and is now a separate specialty in medicine.
Premier Med has invested more than HUF 100 million (EUR 258,536) in this development.
Harmat said that the number of doctors who are able to use innovative interventions needs to increase. The new procedure could quickly become widespread in the domestic healthcare system, with more and more patients not only from within the country, but also the region.
These kinds of innovations in treatment procedures also lead to a significant reduction in healthcare expenditure at the level of the national economy.
"The number of days spent in hospital is moderate, the amount spent on follow-up care is minimal, and there are no complications such as open surgery and the cost of treating them," pointed out Zsófia Riesz, Director of Strategy and Communication at the research institute.
Robotic surgery has many significant advantages.Continue reading
Via Világgazdaság, Featured image via Facebook/Premier Med