Health Choice Network: Cloud Transformation Leads to Innovation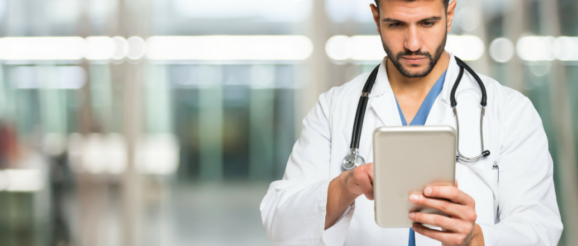 If you are not familiar with Health Choice Network (HCN), we provide healthcare technology services to community health centers and, in particular, safety-net providers. It is essential we make healthcare more accessible so that we can help serve underserved patient populations. Enabling physicians and caregivers with technology helps them at the point of care which is critical to our mission.
HCN supports over 700 physical facilities in 21 states, so it should come as no surprise that we have been on a cloud-first journey for several years now. When it comes to our technology services delivery, we have not moved to the cloud just because it is the latest and greatest thing; we've done it because it is a necessity. The flexibility and agility the cloud-delivered technologies provide is an essential component of our service. Because we have been on this journey for a while — and with our recent recognition as a Citrix Innovation Award finalist — I thought to share some insights into our journey so far.
Before we moved to our modern Citrix Workspace, the challenge for caregivers was they had to be chained to a desk at our medical centers. Even if that desk was in a patient room (or maybe a mobile cart), it was still somewhat restrictive because there was no other way to access the clinical record. At the time, we felt the only secure way to access the record was from inside the four walls of the medical centers. Now with our current infrastructure, we can provide whatever patient information the caregivers need on any device — even a phone. This means we take healthcare, especially preventative care, out to where our patients are. It could be anywhere from a homeless shelter to provide dental exams to a low-income school to provide an outreach program for immunizations. Today, physicians can work from anywhere, and patients benefit from faster, more accessible care.
To make this transformation happen, we could have simply delivered the IT infrastructure from our own data centers; however, as a part of our journey, we made the decision to basically go all-in with cloud technologies. This has had numerous benefits, beginning with the ability to scale. Instead of ordering a server and waiting weeks to add new centers, we can now add users almost instantly. We have also been able to reduce the amount of time our team has spent managing Citrix components. We are a small, lean team, so the fact that we were able to re-deploy a full-time resource away from day-to-day management and onto more strategic initiatives has made a big impact. Now, we can actually support 8000 users with just one "Citrix" resource, and even that person is focused on being the subject matter expert on what we can do with the technology and not on the basic day-to-day maintenance.
There is a big caveat though. Information security is of absolute importance. No amount of IT flexibility is worth putting patient data a risk. Health information, in particular, is at the top of the list of the type of data bad actors want to get their hands on. Because of this, I think the community of healthcare IT — at least in the past — has generally viewed cloud as a risky proposition. However, I think their reluctance is starting to slowly break down. At this point, with more visibility and security analytics coming as a result of moving to cloud infrastructure, I believe the case can be made that cloud is actually more secure. Having performed a lot of due diligence and fact-finding along the way, my advice to others moving to cloud is to make sure to work with providers and partners you can trust and who can demonstrate they have a good security framework in place.
Maylee Sanchez, Chief Information Officer, Health Choice Network
Health Choice Network (HCN) is a successful not-for-profit nationwide and collaborative management services organization serving health centers, health center-controlled networks and partners. By providing key business services, strategic initiatives and the latest in health information technology, participants can improve patient outcomes through increased efficiencies and more accessible care.
Maylee is a technology professional with over 20 years of experience in the IT industry, successfully managing teams with a diverse set of technical skills. With extensive experience in both public and private sectors, her areas of expertise are data management, migration and integration. She has also successfully led implementations of Oracle ERP financial systems, business intelligence solutions, and data integration projects. Maylee has developed and led training classes to introduce new technologies to all levels of business users, from C-level to business line staff members.
Citrix Guest Blog Posts
Citrix warmly welcomes voices from across the tech industry to share their thoughts and expertise.