Health Innovation Company Awarded $1.95 Billion Order For COVID-19 Vaccine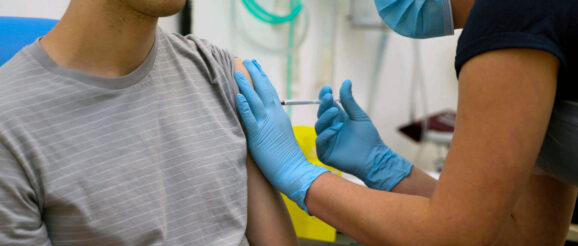 Pfizer Inc. has actually received a $1.95 billion order from the U.S. federal government for 100 million doses of a speculative COVID-19 vaccine. Pfizer's facility in Chesterfield, Missouri, is among three of the business's websites determined as production centers for COVID-19 vaccine production.
"We have actually been committed to making the impossible possible by working relentlessly to develop and produce in record time a safe and effective vaccine to help bring an end to this global health crisis," stated Dr. Albert Bourla, Pfizer chairman and CEO. "We made the early decision to begin scientific work and large-scale production at our own threat to ensure that item would be offered instantly if our scientific trials prove successful and an Emergency situation Usage Permission is approved."
The company said the $1.95 billion deal with the U.S. Department of Health and Human Being Providers and the Department of Defense requires Pfizer, and German health innovation company BioNTech, to at first deliver up to 100 million doses of their collectively produced BNT162 COVID-19 vaccine. The federal government can then order as much as 500 million more doses.
The companies stated the BNT162 vaccine candidates are undergoing medical research studies and are not presently authorized for distribution throughout the world. However if the ongoing studies succeed, Pfizer and BioNTech stated they anticipate to be prepared to seek Emergency Use Authorization or some kind of regulatory approval as early as October 2020.
The companies currently anticipate to manufacture worldwide as much as 100 million dosages by the end of 2020 and potentially more than 1.3 billion dosages by the end of 2021. The order is part of the U.S. government's "Operation Terminal velocity" program objective to begin providing 300 million dosages of a vaccine for COVID-19 in 2021.
What Next?
The post Health Innovation Business Granted $1.95 Billion Order For COVID-19 Vaccine appeared first on Missouri Collaboration.