Helpshift Awarded Patent for Innovation Breakthrough in Customer Support: Bridging Mobile Phones, Console Gaming, TV Set Tops, and More – Directors Club News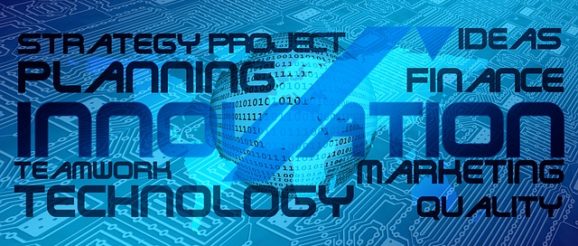 Helpshift, the established leader in in-app customer service and user support for mobile-first brands, recently acquired by Keywords Studios, announced that the company has been awarded a patent for its innovation breakthrough in mobile app support.
With Helpshift's patented technology, consumers can use their mobile phone as a bridge to conveniently secure customer service for console gaming, TV set tops, and real world environments.
This patent is based on Helpshift's APIs that brands can use with their console game, TV set top or a real-world object (such as a hotel kiosk, an item in a store, or a shipment that is received in the mail). The Helpshift APIs will capture any contextual information for the customer and will generate a secure QR code and a secure URL link for customer service. This link is then used by the consumer with a mobile device to start a personalized support experience that preserves the initial context – saving time and improving efficiency at each step of the customer support journey.
Customer support is shifting toward conversational AI and automation to streamline processes, reduce wait times, and improve the efficacy of customer support agents. Customer expectations for support are also changing fast, with the customer experience becoming a key driver of brand loyalty: 72% of shoppers expect virtual assistance to become more common,1 65% of U.S. customers say that a positive experience with a brand is more influential than good advertising – and 32% of all customers would stop doing business with a brand they loved after just one bad experience.2
Although conversational AI and automation has become more prominent in web chat tools and within mobile applications, the market has been missing these enhancements on gaming consoles and within physical environments. Helpshift's patented QR Code support capability now brings self-service to these experiences. Users can scan the QR code and be directed to one of three experiences (based on how the brand wants it set up): instant self-help, an automated chatbot, or even messaging with an agent.
This patent is recognition that Helpshift's technology is opening new possibilities for customers to receive new, immediate, personalized customer support experiences. By bridging the gap between the brand's mobile app and the customer's physical environment, game developers, retail, and hospitality brands can unlock creative ways to deliver support and engage with customers.
Gameloft, an international developer and publisher of games for all digital platforms, is one of the first Helpshift clients to implement this patented technology.
"This solution came at a perfect time for us, because we were planning several console focused releases. So far, we've tested it on a couple of our on-going projects and we are very pleased with the results," said Anna Yangolenko, Customer Care R&D Coordinator, Gameloft. "We saw significant improvement across all of our main KPIs, CSAT being one of the most important and biggest improvement areas. We are planning to implement this solution in all of our main games."
"Helpshift is already powering mobile support on over 4B devices today, and this patent helps further our momentum to provide these same tools to console gaming, TVs and into the real world," said Erik Ashby, Head of Product at Helpshift.
Here are a few key examples of how Helpshift's patented customer support experience can open new opportunities for better customer service – in-app and in real life:
Customer support is becoming a make-or-break moment for building customer loyalty (or suffering customer attrition). With Helpshift's patented technology, brands can provide customers with context-aware, secure support that bridges the gap between mobile apps and the real world.
"People are using mobile apps for more of their everyday shopping and as an extension of their real-world experiences, and they are demanding a higher level of customer support that bridges the gap between mobile and real-life," said Eric Vermillion, CEO of Helpshift. "Brands need to seize this opportunity and provide a seamless, player-focused, mixed-world experience that engages people wherever they are, with the right support, in a way that shows consumers that you are looking out for them."
To learn more about Helpshift's patented QR code generator, please visit: https://www.helpshift.com/qr-code-console/
Sources:
About Helpshift
Helpshift is a consumer-first digital support platform for innovative companies dedicated to happy customers.
Conversational AI, automation, and segmentation guide customers through a personalized Modern Support Journey to quickly resolve their problems across immersive channels like mobile apps, console, and the metaverse.
With Helpshift's customizable tools, support teams yield ROI, faster resolution times, and higher CSAT within weeks.
To learn more about Helpshift, visit helpshift.com.