Hewlett Packard Enterprise Integrates BlueData to Accelerate AI and Data-Driven Innovation in the Enterprise – insideBIGDATA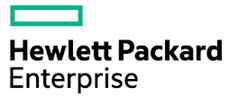 Hewlett Packard Enterprise (HPE) announced a new integrated offering that combines the HPE BlueData software platform with HPE Apollo systems, to provide customers with a powerful appliance for AI and data driven-innovation.
The announcement builds on HPE's acquisition of BlueData in November 2018, and represents an important milestone in HPE's ongoing strategy for the AI market. BlueData is also now available as a standalone HPE software solution, and customers can continue to run BlueData software on any infrastructure, leveraging the portability of containers across on-premises, hybrid cloud, and multi-cloud environments.
Enterprise adoption of AI is accelerating rapidly. The number of enterprises implementing AI grew 270% in the past four years, according to Gartner's recent 2019 CIO Survey1. However, organizations face many challenges in executing a successful AI strategy, including deployment complexity for distributed AI and analytics as well as the shortage of skilled data scientists and AI/ML developers.
The container-based BlueData software platform provides customers with simple, one-click automated deployment for their AI and analytics tools of choice – and ensures enterprise-grade security, scalability and performance. Data science teams and AI/ML developers can focus on what they do best, with greater productivity and efficiency. These teams can rapidly build models and develop data pipelines to drive business innovation – without worrying about the underlying infrastructure.
"To stay a step ahead of the competition, enterprise organizations in every industry are embarking on AI-enabled and data-driven digital transformation initiatives," said Milan Shetti, GM, HPE Storage. "Having BlueData as part of HPE's portfolio extends our best-in-class solutions for these customers, enabling us to provide differentiated hybrid IT solutions for AI, machine learning, and advanced analytics."
Customers can leverage the following capabilities and services from HPE and BlueData to accelerate their AI initiatives:
Sign up for the free insideBIGDATA newsletter.