Hiatus looks beyond human behaviour on the atmospheric "Arrival"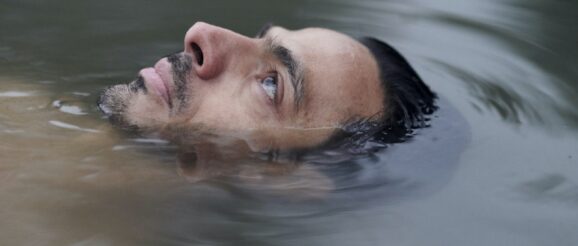 "Arrival" follows on from April's "Distancer", which Hiatus released as a comforting accompaniment to the first lockdown period. Both tracks will feature on the producer's upcoming album, also titled Distancer.
The track commences with throbbing electronica that acts like a strong heartbeat as the soft spoken delivery of The Guest House poem begins. The mellow recital of the poem adds a soothing tone to the pensive, pulsing electronica, before Hiatus introduces subtle piano and faint ethereal electronica to slowly build a sense of hope as the poem progresses.
Hiatus gradually incorporates euphoric electronica and builds on the beat to elevate the hopeful tone of the song, which is projected like a fluttering heartbeat.
The poem recital finishes before the halfway point, but Hiatus continues to add more intricate layers to "Arrival", allowing the percussion to adopt an urgent tone as he intensifies the atmospheric melodies.
Hiatus, real name Cyrus Shahrad, says of the song and poem, "For me, the poem is about how as humans we are subject to thoughts and feelings that seem beyond our control, the result of animal instincts that connect us to the origins of life on Earth. I find myself bombarded with complex thoughts about my relationship with others and the world around me, many of them judgemental and negative in nature, all of which have their roots in a handful of behaviours that throughout evolution have ensured our survival – paranoia, pride, anger, ambition. But the poem suggests that there is a world outside of the stories of our lives, and though we can never be entirely free of the behaviours that define us as humans, we can connect with something much larger, and find liberation through recognising that it is us, and we are it."
"Arrival" is out tomorrow (13 November). Hiatus' Distancer album is yet to get a release date. Follow Hiatus on Facebook.