How Avon is using social listening to streamline innovation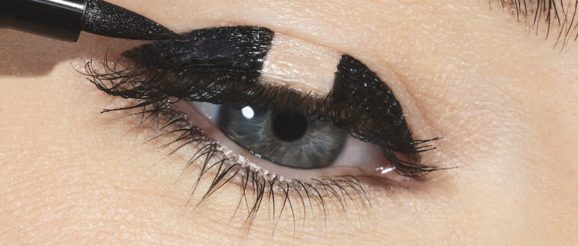 Avon has overhauled its approach to innovation by using social listening to create a product that appeals across demographics.
The beauty giant launched True 5-in-1 Lash Genius Mascara earlier this month after scouring the internet for ideas to create a product that appealed to different generations and geographies.
According to Avon, this makes it the first beauty brand to use social listening to create a mass market product, and marks its intention to react quickly to consumer needs and lead on innovation.
"It is part of our overall strategy to be more on-trend and fast," James Thompson, Avon's chief marketing officer, tells Marketing Week. "[Social listening allows us to] be fast to a trend that we're already seeing and lead the way ourselves."
Working with creative production company MediaMonks, Avon was able to track one million comments relating to mascara on Instagram and YouTube. These were then used to create the "ultimate genius algorithm" to prioritise comments and discover the top five mascara benefits – volume, length, lift, definition and dramatic black colour – which were then used to create a mascara that delivers all five.
Previously, the brand had been tailoring mascaras to different markets. In Mexico, for example, consumers like lengthening mascaras, but the research found consumers did not want to compromise on other areas.
"It is all very well having single-use benefits for us, but we found people didn't want lots of different mascaras for different reasons, they wanted something that did everything for them," Thompson explains.
Avon took this insight to its research and development team, and using a "real mixture of hardware and software" created the True 5-in-1 Lash Genius Mascara, hardware being the brush and software being the formula.
"People judge their mascara before they even use it. They look at how the product is distributed on the brush, so a lot of work went into that," Thompson says.
In order to appeal to different demographics the brand also had to ensure the new formulation could pass the "Brazil test", which meant testing it still worked in extreme heat and humidity.
How social listening streamlines innovation
Not only did social listening help Avon create a new product it has also revolutionised the way the brand works generally, streamlining its innovation pipeline and ensuring it could "take those learnings straight to the outcome".
Rather than use research to confirm the validity of a product or find out general consumer needs, the brand used it to answer one question – what do customers want in a mascara?
Thompson explains: "Some companies use research as a safety belt rather than an insight tool. What I prefer to do is to make sure we have the deep background [insights] and use research to find out something really specific."
Companies use research as a safety belt rather than an insight tool

James Thompson, Avon
He adds: "I don't think there is time in business today for mini-loops of refinement and counter refinement. I think you need to know yourself and get on with it."
The new approach has also helped to engage employees. Thompson explains: "It's amazing how quickly your eyes are opened and preconceptions are blown away. People rally behind this sort of [research] very quickly because it is data based, it's neutral. This is not the brainchild of a marketing manager, it's [based on real people's ideas] and analysis, so has this credibility.
"It also creates excitement. If you're doing something like this it can cause a sense of momentum in the organisation as you are doing something new, different and exciting."
Ultimately, his advice to other brands is just to "get started". He adds: "Have a small team, do it fast, don't take too long and learn quickly."
The post How Avon is using social listening to streamline innovation appeared first on Marketing Week.