How businesses can accelerate innovation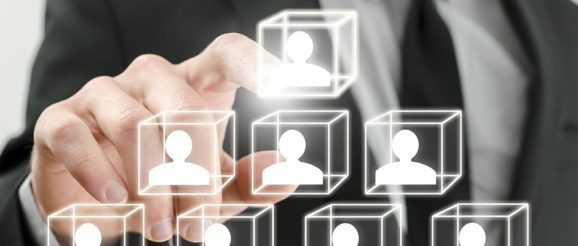 McKinsey recently looked at how the skills of the workforce need to change as businesses adopt new technologies and automate certain aspects of work. "We are facing a massive disruption of the workforce," said Rose. "As a society and large employer, we have to deal with that."
At RBS, she said the bank was exploring how to shift from using role-based employee profiles in human resources (HR) to profiles based on the capabilities and skills people need for the future.
Tera Allas, director of research and economics at McKinsey in the UK, said: "The sorts of skills shortages we see today are only going to get worse, but businesses can have very strategies to deal with this."
According to McKinsey's recent The future of work paper, by 2030, more than 10 million UK workers might be under-skilled in digital, decision-making, communication and leadership skills. "Because many of these people are employed by businesses, businesses will need to take the lead on upskilling," said Allas.
McKinsey's paper suggested that business leaders look at building new skills among existing employees. The future of work paper warned that the cost of firing and hiring can become prohibitive.
Read more about the future of work
For the majority of positions, McKinsey recommended business leaders purposefully upskill existing employees while replacing routine work with automated systems.
As an example, the McKinsey paper discussed how a hospitality business in Cornwall which faced chronic staff shortages, reskilled its frontline staff to become customer service personnel and upgraded its web site to reduce low-value customer calls. "Not only did this improve profitability; it also resulted in higher employee motivation and loyalty," the authors of the paper noted.
"We have a range of different job roles in business. Some of these are in high demand; some are highly paid," said Allas. "These are the occupations that will grow by 20% by 2030. But if you look at the occupations where there is currently unemployment and businesses are saying they don't really need these skills, then these are the occupations that will shrink by 2030."
Rather than looking to recruit new people to replace those skills that are no longer needed, she said: "Our recommendation for businesses is to get out of the traditional ways of thinking about human resources and talent."
Instead, she urged business leaders to consider people's skills and their qualifications backgrounds. "In the skills area there is a lot more overlap than you would think. It's about looking for people in unusual places, using partnerships to find specialist skills and upskilling your whole workforce."
As an example, Allas said robotic process automation and AI will inevitably reduce the need for finance clerks, who tend to run Excel spreadsheet in their organisations' finance department, or check invoicing.
"If you look at this from a skills level, these people have exactly the same type of skills you need from taxation experts or accountants or other areas of advanced financial skills. Rather than going out to hire the extra people, and fire the finance clerks, there are a lot of opportunities to deploy the financial clerks internally."