How Huber spurs innovation in a historically decentralized business | CIO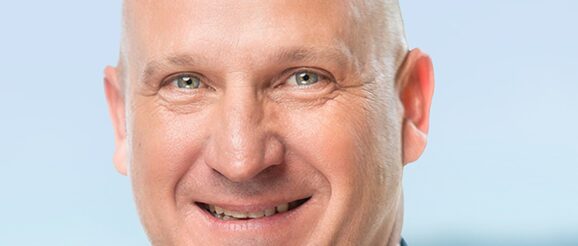 For the last 140 years, specialty manufacturing business Huber has been run as a portfolio company, with four decentralized businesses comprising some $3b in annual revenue. The portfolio model, and a healthy appetite for acquisitions, has served the company well with profitable businesses that manufacture everything from engineered wood to specialty food ingredients.
Today, however, with digital technologies key to the customer experience, the importance of enterprise data, and the convergence of IT and operations technology (OT), Huber's IT organization has shifted its strategy. Led by CIO Dwain Wilcox, the IT team has developed a strategy to leverage common technologies throughout all of Huber's businesses to accelerate innovation.
Why are you creating an enterprise model for IT?
We've historically operated as independent companies, each operating with its own technology, architecture, and support models. That model works up to a certain point, but as we continue to expand globally, we need to shift our strategy to enable scale. The decentralized model has created silos in our organizations, and that's where we're now focusing our time. We're breaking down those barriers and building some common platforms and practices, but we don't want to tip the balance too much toward standardization; we still want our business units to be nimble and focused on their customers, innovation, and assets.
With our decentralized structure, we had a lot of data centers and hosting providers. We've consolidated our hosting providers and managed services to put in some common services and free up resources to do more value-creation work. Now we're modernizing those manufacturing plants that aren't yet ready to move to fully digital. Since we're seeing real IT/OT convergence in several of our businesses, where everything will be IP and network related, we need to focus on the plants whose infrastructure isn't ready for that convergence. We're bringing them up while we're standardizing.
Why are IT and OT converging?
Traditionally, there's been a wall dividing information technology and operational technology. IT provided services to every part of our business, but we stopped at the production line. As plants have become more digital and network based, though, there's a need for IT to cross over to cover data, security, backup, recovery, and redundancy. Plants now need the same infrastructure resilience as business operations. But we need to be careful because when we do maintenance, upgrades, and changes, we can't disrupt production. IoT in the production lines creates a lot of data. Where do we store and use that data? Does it go to the cloud? How do we control it? Those are the questions we're now starting to address. So with this convergence, we've added OT-specific resources in the IT organization. These are people who have an OT background; they function as business relationship managers with the plants.
One of the benefits of scaled enterprise IT platforms is that teams have more bandwidth to innovate. What is your innovation engine?
We've started with communities of practice (COP), one for each key business process or technology landscape, and these communities will evolve into mature centers of excellence over time. The COP creates the pipeline of opportunities, filters for best fit and benefit, and then plans and resources each project. They're also spawning some very high-value projects, and will help us plan by giving us that pipeline for future investments.
The COP sits in IT and is led by business relationship managers from each of our businesses. Once a quarter, they lead innovation workshops for each business unit, attended by IT people and process owners from that business.
Many of these workshops focus on innovation opportunities from the manufacturing side of the business, and we've led one on the digital customer experience, which was across all the businesses. When it comes to scaling these ideas, we try not to boil the ocean. We take a crawl, walk, run approach starting with one location and one business unit. We pick the locations where there's a high probability of success because that business has the need, bandwidth, and fortitude to stay with it. This way, by the time we fund the idea and turn it into a project, we know that everyone's all in.