How to Make Your Customers Hate You | Human-Centered Change and Innovation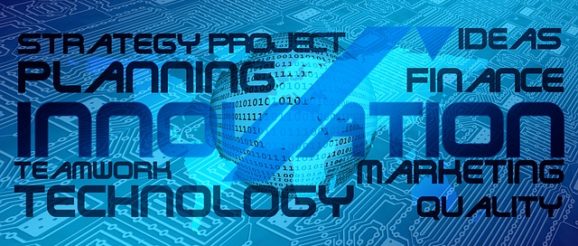 GUEST POST from Geoffrey A. Moore
My most recent book, Zone to Win, lays out a game plan for digital transformation based on organizing your enterprise around four zones. They are the:
The book uses these four zones to help you understand your own company's dynamics. In this blog, however, we are going to use them to help you understand your customer's company dynamics.
Here is the key insight. Customers buy your product to create value in one, and normally only one, zone. Depending on which zone they are seeking to improve, their expectations of you will vary dramatically. So, if you really want to get your customers to hate you, you have to know what zone they are targeting with your product or service.
To start with, if your customer is buying your product for their Productivity Zone, they want it to make them more efficient. Typically, that means taking cost out of their existing operations by automating one or more manual tasks, thereby reducing labor, improving quality, and speeding up cycle time. So, if you want to make this customer hate you, load up your overall offer with lots of extras that require additional training, have features that can confuse or distract end users, and generally just gum up the works. Your product will still do what you said it would do, but with any luck, they won't save a nickel.
Now, if instead they are buying your product to experiment with in their Incubation Zone, they are looking to do some kind of proof of concept project. Of course, real salespeople never sell proofs of concepts, so continue to insist that they go all in for the full Monty. That way, when they find out they can't actually do what they were hoping to, you will have still scored a good commission, and they will really hate you.
Moving up in the world, perhaps your customer has bought from you to upgrade their Performance Zone by making their operations more customer-focused. This is serious stuff because you are messing with their core business. What an opportunity! All you have to do is over-promise just a little bit, then put in a few bits that are not quite fully baked, turn the whole implementation over to a partner, and then, if the stars align, you can bring down their whole operation and blame it entirely on someone else. That really does get their dander up.
But if you really want to extract the maximum amount of customer vitriol, the best place to engage is in their Transformation Zone. Here the CEO has gone on record that the company will transform its core business to better compete in the digital era. This is the mother lode. Budget is no object, so soak it to the max. Every bell, whistle, doo-dad, service, product—you name it, load it into the cart. Guarantee a transformational trip to the moon and back. Just make sure that the timeline for the project is two years. That way you will be able to collect and cash your commission check before you have to find other employment.
Of course, if for some reason you actually wanted your customer to like you, I suppose you could reverse these recommendations. But where's the fun in that?
That's what I think. What do you think?
Image Credit: Pexels
Sign up here to join 17,000+ leaders getting Human-Centered Change & Innovation Weekly delivered to their inbox every week.