How to Use Customer Insight to Fuel Your Innovation Strategy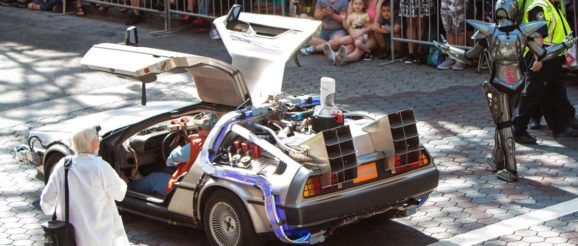 "Innovation needs to be part of your culture. Customers are transforming faster than we are, and if we don't catch up, we're in trouble." – Ian Schafer Just ask Blockbusters when they realized they filed for bankruptcy in 2010 around the same time Netflix's worth had risen to $13 billion. What's ironic is the fact that Blockbusters had a chance to buy Netflix. Instead, they kept charging late fees to boost their profits—the one thing customers hated.
Similar to the plot of Back to the Future , decisions, and events in the past shape the future. We might have never heard about Netflix if Blockbusters acted on the crucial customer insight. That's why you need an innovation strategy . When we think about innovation, I know it's only natural to think about products like new attractions and games you add to your facility. There are other types of innovation or the process of solving problems and creating value for your customers.
According to the renowned industrial designer, Jay Doblin, there are ten types of innovation:
These types of improvements fall into the following categories: Configuration – The innermost workings of your business and its systems (e.g., your pricing for parties or your party booking process). Offering – Your core attraction or attraction mix along with your services. Experience – The interactions your customers and guests have with your business. One common thread that touches every type of innovation is customer insight. As we mentioned in a recent webinar on choosing the right attractions , it's better to start with your target customer before making your next significant investment. Other forms of customer insight can improve the guest experience by understanding their preferences and behaviors throughout the party booking process. Check out some of those findings in the 2018 Online Party Booking Study . Based on guest surveys, you may be able to make significant improvements to your internal processes and how you organize your talent. When you and your management team start thinking about solving problems and discovering new ways to add value based on customer insight, you make innovation a part of your culture. If you don't, it's only a matter of time before you become the next Blockbuster.
Don't Stop Innovating
Every business should strive for continuous improvement. That mindset is what separates amateurs from professional athletes or stagnant businesses from high-growth ones. Innovation doesn't merely have a brainstorming session to come up with a list of attractions to add to your center. It's the process of identifying and solving problems based on customer insight as an organization. Customers are moving fast these days. Keeping up with the changes in behavior isn't easy, but it's worth it. One way to do it is by creating a culture of innovation that gathers and acts on customer insight.