Huawei HMS App Innovation Contest 2020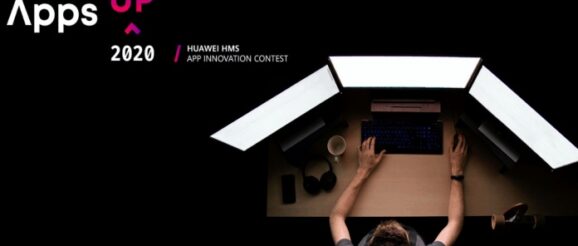 The Huawei HMS App Innovation Contest 2020 is now going on. The Huawei HMS App Innovation Contest is targeted at encouraging global developers to influence HMS Core to develop innovative apps, giving rise to smart life services to Huawei device users in 170+ countries and regions. The contest will take place in Europe, Asia Pacific, Middle East & Africa, Latin America, and China, respectively.
About Huawei Developers
HUAWEI Developer is a forum ecosystem that combines several services and resources for innovators to develop and facilitate their apps.
After enlisting and being confirmed as a HUAWEI Developer member, innovators can access complete services from development and testing to promotion and monetization.
Huawei HMS App Innovation Contest 2020 for Developers Prizes
Huawei has reserved US$1 million from the Shining Star Program as prize money for the contest. About US$200,000 will be allotted for the emerging award winners in each participating region:
-US$15,000 each for 5 Best App
-US$15,000 each for 3 Best Game
-US$15,000 each for 3 Best Social Impact App
-US$5,000 each for 1 Most Popular App
-US$2,500 each for 12 Honorable Mention
Winners are also eligible for a treasure trove of attracting incentives:
-HUAWEI AppGallery promotional resources
-Huawei cloud resources
Eligbility
-Open to international developers. Only a registered HUAWEI ID and complete identity verification is needed.
-Contestants must be 18 upwards
-Employees of Huawei and its associates and their immediate families should not sign up for the contest.
-Contests can be done individually or as a team. All members of a team must belong to the same competition region before partaking in the contest in this region.
Judging Criteria
Judges will review works on the basis of the following framework:
-Business value: Has significant marketable prospect, with sustainable business prototypes that imply apparent market positioning and a target user base.
-Design, technology, and user experience: Features a unique visual design that encompasses user-friendly characteristics, and matches universal user requirements for a stable, responsive, extensively compatible, and privacy-conducive app.
-Innovativeness: Comes empowered with innovative design and/or technological characteristics, which depict an apparent development over those in existing apps.
-Social value: Beneficial to the society at large, by enhancing the allotment of public services, or dealing with social difficulties. This can include improving the lives of individual users or promoting industry-wide improvement, and traverse a wide range of fields, such health care, education, transportation, the economy, and the environment.
How to Enter
Sign in to HUAWEI Developers with a valid HUAWEI ID (register for a HUAWEI ID if you do not have one, and complete identity verification) and click Sign up. If you are a team leader, click New team and enter the team details. If you are a team member, click Join us and enter the name of the team you wish to join.
Develop your work and incorporate HMS Core. For information about HMS Core, please refer to HMS core.
Click Submit work on the contest Details page, enter the app name, ID, and description, and upload the APK and app introduction document