Huawei's Innovation Leap: Empowering Data Communication Networks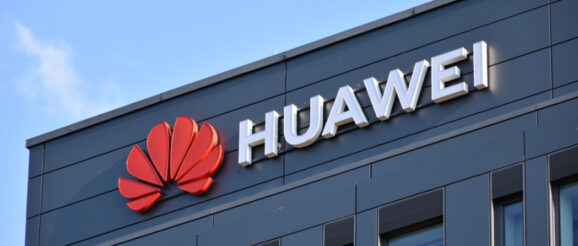 The recent Huawei Network Summit (HNS) 2023 staged in Jakarta, Indonesia proved to be a significant event for the Asia Pacific telecommunications sector. With over 800 customers and partners in attendance, the conference underscored that Huawei's commitment to innovation is stronger than ever.
Leon Wang, President of Huawei's Data Communication Product Line, presented an insightful keynote speech on the theme "Innovations Never Stop". He showcased Huawei's Intelligent Cloud-Network Solution and how it takes network quality to unprecedented heights. Huawei also introduced new products such as the first-of-its-kind experience assurance card, CloudEngine 16800-X, NetEngine F8/M14 and iMaster NCE Network Digital Map. These offerings show Huawei's readiness to enhance digital productivity with innovative solutions.
Wang highlighted the importance of digital transformation in the Asia Pacific region, making it necessary for data communication networks, an essential element of digitalization, to evolve continuously. He noted that with various sectors accelerating digital transformation, the demand for superior network operations and support capabilities is rising.
He then introduced Huawei's revolutionary strategy to meet these growing requirements. The company has been enhancing its Intelligent Cloud-Network Solution, focusing on its CloudCampus, CloudFabric, and CloudWAN platforms.
The updated CloudCampus 3.0 offers ultra-high-speed access, simplification of architecture, superior user experience and streamlined operations. It promises to build a streamlined office network, facilitating smooth video conferencing and rapid fault recovery.
The upgraded CloudFabric 3.0 now offers ultra-powerful performance, ultra-fast deployment, and ultra-intelligent operations. The solution is expected to improve AI training efficiency and allow services to be provisioned across multiple clouds and data centers swiftly.
Huawei's CloudWAN 3.0 provides converged network, converged devices, and converged management, aiming to reduce total cost of ownership and capital expenditure, while also boosting operations efficiency.
The final takeaway was Huawei's commitment to continuous innovation via increased R&D investments. It promises to keep aligning its products and solutions with future business development needs of its customers, with focus on bridging the technical divides and maintaining competitiveness. In addition, Huawei plans to use its communication platforms to generate fresh insight into leading products, making it easier for network operators to tap into the potential of digital transformation.
The post Huawei's Innovation Leap: Empowering Data Communication Networks appeared first on VoIP Review.