Human behaviour specialist: Face-to-face critical to business recovery – HR Daily Community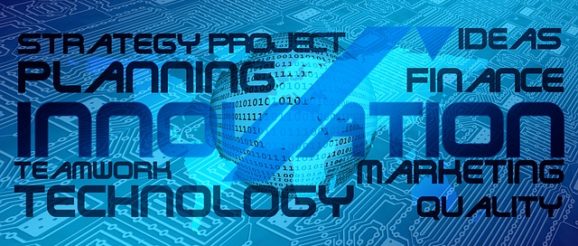 Co-founder of the Behaviour Report, Dan Gregory, has said that face-to-face meetings, company events, and conferences will be critical for business recovery as parts of the country begin to exit prolonged lockdowns.
The human behaviour specialist was a keynote speaker at Australia's premier corporate industry event, Illuminate 2021, hosted by the Flight Centre Travel Group, and enlightened attendees with what drives beliefs, behaviours and belonging.
"Every generation has a formative experience, whether that be the Second World War or the Cold War, and right now, this global COVID-19 pandemic is ours," Mr Gregory said.
"What we've seen over the past 18 months is a real culture disconnection with teams being split up and the splintering of workforces as most professional activities moved online – even children have suffered with the move to online learning and a real lack of social interaction.
"Businesses and employees are now at a crossroads when it comes to travel, but what I can tell you is people have been desperate for some sense of normality, and there's a real desire for some form of human interaction and face-to-face communication again."
Mr Gregory said COVID-19 safety protocols and responsible travel were the keys to flights returning for businesses and giving employees the confidence to get back on an aircraft again.
"Face-to-face meetings are critical to business recovery because you need to be exposed to real people and their quirks – we don't get the non-verbal cues via Zoom or Teams and you don't get to hear the real timber in someone's voice," he said.
"Let's be honest, multi-million-dollar deals aren't going to be done virtually, people want to be comfortable with knowing who they are getting into business with before signing a contract. That's where the casual chit-chat aside from official meetings remain crucial.
"Having said that, lockdowns have been long, and people will want to feel safe. That's where COVID- safe communication and COVID safety protocols come in – they should be front and centre of any business's plan to return to travel and that will remain the case for some time.
"Humans are resilient and history shows that we're good at overcoming world-altering events and challenges put before us. If businesses and employees can work together then it won't be too long before deals are done over handshakes, rather than Zoom, once again."
FCM General Manager Melissa Elf said the green shoots for a return to business travel were growing by the day and predicted a big year in 2022 for corporate travel.
"I'm lucky enough to be on the phone to our current customers and prospects on a daily basis and the appetite to travel both domestically and internationally for business is clear to see," Ms Elf said.
"Ensuring our customers and their clients have all the vital information available to them throughout the booking process is something we take genuine pride in and we look forward to providing various responsible travel options to businesses as borders across the country begin to reopen."
Corporate Traveller General Manager Tom Walley said it was an exciting time for SMEs with Sydney and Melbourne emerging from lockdown.
"We've seen from the queues outside Kmart in Sydney recently that people can't wait to get out and about and we believe it will be no different for SMEs and travel," Mr Walley said.
"Having a Travel Management Company by your side has never been more critical because it's our job to provide you with the support you need and to undertake the heavy lifting so you can concentrate on getting your business going and growing again."
Dan Gregory was part of a first-class speaker line-up at Illuminate 2021 on 21 October that also had keynote speeches from Flight Centre CEO Graham "Skroo" Turner, Qantas CEO Alan Joyce, Virgin Australia CEO and Managing Director Jayne Hrdlicka, and Westpac Chief Economist Bill Evans.