Hyundai turns to SK Innovation batteries instead of LG Chem in light of Kona EV battery fires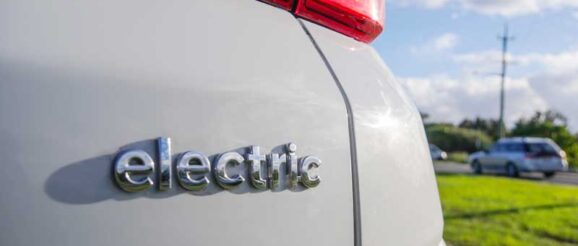 Car maker Hyundai will source more EV batteries from South Korean battery maker SK Innovation as it seeks to reduce reliance on LG Chem batteries, according to a local media report.
The South Korean technology news agency The Elec on Monday quoted sources saying SK Innovation will likely become Hyundai's preferred supplier in the wake of the Kona battery fire recall, which has affected hundreds of Australian drivers.
Hyundai and LG Chem have been at loggerheads since the car maker was forced to issue a recall for the Kona EV, putting its 20-year-old partnership in jeopardy.
According to a report from Business Korea, LG Chem has reportedly denied the battery fires have been caused by its batteries, but industry reports say that Hyundai has gradually been reducing its dependence on LG Chem batteries, feeding rumours the partnership may be at risk of disintegrating.
LG Chem currently produces 24GWh of batteries a year from each of its Chinese and Polish operations, and has inked supply agreements or joint ventures with a number of car makers including Tesla, China's Geely and America's General Motors.
In October Reuters reported that LG Chem was planning to triple EV battery production for Tesla, with an eye to supply an antipciated increase in demand in Europe and North America.
But General Motors has since issued a recall for 68,000 Chevy Bolt's that also use potentially faulty LG Chem batteries.
SK Innovation has been supplying batteries to Hyundai from its factory in Nosovice, Czech, and has also opened a factory in Hungary which is designed to output 9.7GWh of batteries a year.
In September, Hyundai and SK Innovation announced the two companies would collaborate to develop an EV battery ecosystem that would include battery reuse and recycling, and optimise battery supply chains.
Hyundai's Czech factory, where it previously made combustion vheicles, now produces the Kona EV with a plan to ramp up production to 80,000 zero emissions vehicles a year to meet strict European vehicle emissions regulations.
According to The Elec, around 30% of 41,600 Kona EVs sold up until July 2020 were fitted with SK batteries. We have reached out to Hyundai Australia to determine what kind of batteries are used in vehicles supplied locally and will update this article if more information comes to hand.
It is understood that in China, the Hyundai Kona Electric is equipped with a locally made CATL battery in order to allow it to qualify for Chinese EV subsidies.