IATF 2021: AU hosts high-level session on entrepreneurship, innovation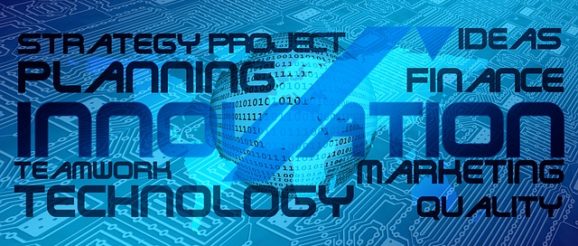 As part of activities at the ongoing 2nd Intra-African Trade Fair (IATF 2021) happening in Durban, South Africa, the African Union Commission Tuesday hosted a high-level panel on entrepreneurship and innovation aimed at creating a supportive environment for youth-led African startups to thrive.
By Adam Alqali
The IATF is organised by the African Export-Import Bank (Afreximbank) in collaboration with the AU Commission, the African Continental Free Trade Area (AfCFTA) Secretariat, among others. The session, which was premised on innovation as a driver of productivity, value creation, wealth distribution and ultimately, an essential enabler of sustained growth, brought together policymakers and sector experts who brainstormed on creating an ecosystem that maximizes innovation's economic impact in accelerating Africa's development.
In his opening remarks, Ambassador Albert Muchanga, the AU Commissioner for Economic Development, Trade, Industry and Mining, said the creation of a transparent and fair policy regulations would foster an enabling environment for entrepreneurs to not only emerge but also grow and thrive, and decried the dearth of financing opportunities for youth start-ups in Africa.
"There is a landmark AU Assembly decision that mandates African countries to dedicate 1% of their GDP to research, development and innovation. It's about time African governments put that Assembly resolution into operation; they need to implement it! Throughout Africa, governments need to come up with research, development and innovation funds to be managed by a consortium of government, academia and the private sector," said Muchanga.
The AU chief decried the exorbitant cost of patenting innovations in Africa, which he said makes African youth startup operators vulnerable to selling off their innovations for a pittance and accordingly, urged AU member states to create an enabling environment for young people to patent their innovations.
In his submission, Dr Patrick Olomo, officer in charge of innovation at the AU Commission, said innovation was central to Africa's economic growth and transformation hence the need for investment in young people who are drivers of innovation which he said would help the continent reap the benefits of the AfCFTA.
"Three things are key to promoting innovation. First, Integration i.e integrating the continent's 1.2 billion people. Second, Investment in infrastructure, energy, transport and skilling so as to ensure young people acquire the necessary skills to thrive in today's ever-changing labour market. Third, Industrialization; we won't be able to reap the benefits of the AfCFTA if we don't industrialize. Trade under the AfCFTA would be a consequence of industrialization," he declared.
Yusuf Daya, director in charge of AfCFTA relations and trade policy at Afreximbank, said innovation and entrepreneurship was now a factor of production – in addition to the three preexisting factors of production i.e land, capital and labour, hence the need for Africa to embrace innovation as a means of promoting goods and services.
Mr Daya said whereas African startups raised venture capital funding worth $1.7 billion in 2020, Singapore (with a population of 6 million people) had invested up to 4 billion in startups during the same year, which shows the huge gap in the continent's investment in start-ups noting that Afreximbank had developed an integrated and cross-cutting SME development programme to provide financial and non-financial support to startups.
"The Bank is putting in place a number of financial and non-financial instruments to support startups across a range of sectors – from agribusiness and light manufacturing to technology, financial services, logistics and hospitality. We provide a set of interventions for startups through guarantees and lines of credits – whether through traditional financial institutions or non-banking financial institutions. Our non-financial support include technical assistance, capacity building, business support services, and trade information, among others," Daya said.