IFCN and Facebook are providing $450,000 in grants for technology innovation– Poynter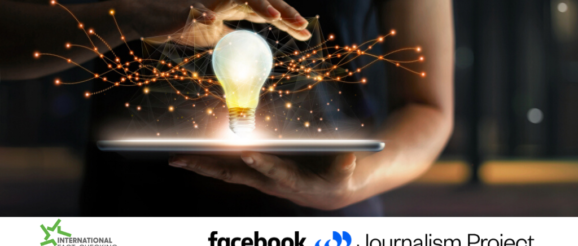 The International Fact-Checking Network (IFCN) at the Poynter Institute is dedicated to supporting the fact-checking community by providing resources that add to advancing the field. For this function, IFCN is extending its partnership with the Facebook Journalism Project to release a second round of grants in the Fact-Checking Innovation Effort.
These brand-new grants will be developed on the legacy and experience of the preliminary, however will narrowly focus on technology innovation and development. In February, $350,000 was awarded and divided among 7 fact-checking organizations that focused on jobs in innovation, news literacy, business designs and innovative formats.
IFCN and the Facebook Journalism Task are trying to find tasks that bring fact-checkers together with developers and/or academics to construct and test technology solutions that empower top quality journalism and help fact-checkers do their work.
Applications will be opened on June 26 at 12 pm EDT and will be nearby July 24. Recipients will be revealed no behind Sept. 4.
Beneficiaries will share funding amounting to $450,000 and have chances to share their findings with the wider fact-checking neighborhood during International Truth 8, in June 2021. Beneficiaries will also get access to IFCN staff and assessment committee members. Candidates can submit just one proposition and seek approximately $100,000. The application must consist of a detailed budget.
The jobs ought to also deal with region-specific challenges and chances.
"Fact-checking has been not just growing by the number of companies however in their effect. This initiative will enable fact-checkers to present out-of-the-box concepts to the more comprehensive journalistic community and offer more tools and abilities to eliminate versus misinformation," said Baybars Örsek, IFCN's director.
"We're excited to continue our partnership with the IFCN to extend our support to innovative jobs that will benefit the broader fact-checking community worldwide" stated Orlando Watson, from the Facebook Integrity Partnerships team.
The call for applications will be revealed throughout International Fact 7, during the "Fact-Checking Development Effort winners: Roundup" session. Please leave your email below to receive a notification when the applications open.