In 'Alien' EP, Tolibian unleashes musical, innovation – Tribune Online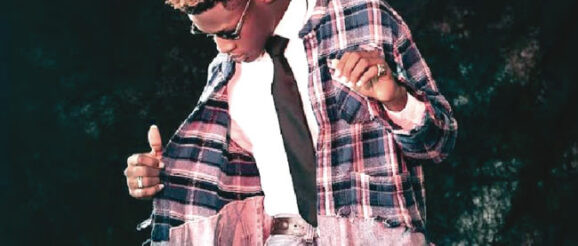 Following a successful entrance into the music scene with a number of singles, music sensation, Tolibian is captivating his fans and music lovers with his new EP, entitled Alien.
For him, "Alien EP" serves as a testament to his vocal prowess and lyrical genius, elevating his artistry beyond the confines of earthly realms.
Remaining steadfast in his commitment to the Afro-highlife genre, Tolibian said he consistently resisted conforming to mainstream trends in the saturated music landscape.
For aficionados of pure Afrobeats, untouched by excessive foreign influence, Tolibian noted that he wants to standout as the go-to artist.
With hits like "Happy" and "Day By Day" produced by Black Culture and Duktor, respectively, still enjoying widespread acclaim on various music platforms, "Alien EP" is poised to emerge as one of Nigeria's most thrilling musical ventures this year.
Featuring a 5-track collection, "Alien" showcases the singer's musical skills and distinctive identity.
Production credits include Yo X for the introductory track "Alive," Duktor's stellar work on "Day By Day" and "Happy," and BBlack Culture and Kdreams contributing to "Happy" and "Dejavu," respectively.
"Every song on the EP is a testament to my songwriting prowess, which were meticulously arranged to provide an exhilarating listening experience. I urge my fans to brace themselves for a musical journey like no other", Tolibian added.
YOU SHOULD NOT MISS THESE HEADLINES FROM NIGERIAN TRIBUNE
Super Eagles and Napoli forward, Victor Osimhen, has achieved the highest ranking for a Nigerian in the history of the Ballon d'Or football award. Osimhen achieved this milestone by ranking eighth in the 30-man list of the 2023 Ballon d'Or award...….
The House of Representatives on Tuesday summoned the Minister of Humanitarian Affairs and Poverty Alleviation, Betta Edu, over the implementation of the N1.1 trillion Conditional Cash Transfer (CCT) for vulnerable Nigerians.The resolution which was passed sequel to the adoption of a motion under 'Matters of urgent public importance' sponsored by Hon. Moshood Adebayo (PDP-Osun), who harped on the need to scrutinize the policy on the CCT....….…
Nigeria's Super Falcons have booked a place in the third round of the qualifiers for the 2024 Olympic Games after a 4-0 win against Ethiopia at the Moshood Abiola Stadium, Abuja on Tuesday. The former African champions won the second-round contest 5-1 on aggregate…..…
The Ondo State House of Assembly has suspended the impeachment proceedings against Deputy Governor Lucky Aiyedatiwa following the refusal of the Chief Judge of the state, Olusegun Odusola, to set up a panel for the exercise...…