Indoor AgTech Innovation Summit grows with this hot sector | Produce Market Guide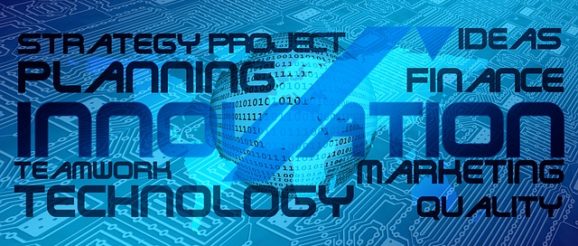 It's no secret the indoor agriculture sector is exploding with startups and existing companies expanding and gaining investments, some going public.
But how to scale up wisely amid all this excitement?
More than 700 participants from more than 40 countries bandied about this issue and many others at the June 24-25 virtual Indoor AgTech Innovation Summit — the biggest global audience in its four-year history.
"I'm incredibly proud of the team and all those involved," Oscar Brenneck-Dunn, conference producer at Rethink Events, said in a post-show email to participants.
Discussions focused on the business models and technologies driving scale and profitability; the commercialization of new crop varieties; the post-pandemic retail landscape; and evolving consumer tastes and preferences. 
The summit platform is still active until July 25, for networking and session content on demand.
Farm operators, retailers, food companies, investors, seed companies and technology providers participated, including: AeroFarms, AppHarvest, Bowery Farming, Bright Farms, CropOne, Gotham Greens, Kalera, Pure Harvest, Little Leaf Farms, Revol Greens, Shenandoah Growers, Square Roots, Vertical Harvest, 80 Acres Farms, Gordon Food Service, Freshpoint, Wendy's, Driscoll's and Sodexo.
Government agencies and other organizations also participated, such as NASA, Singapore Food Agency, World Wildlife Fund, ProChile Ministry of Foreign Affairs and the Controlled Environment Agriculture Food Safety Coalition.
At the June 25 session, Driving the Future of Farming: Actionable Insights of Scale, four agtech leaders discussed with panel moderator and The Packer's Northeast editor, Amy Sowder, how they use their technology to scale up safely.
Proagrica, an agriculture technology provider, starts with identifying what data needs to be collected, the method to collect that data, and then standardizing it to enable multiple systems to communicate, "whether that be around agronomics, or transactional purchases, logistics or supply chain," said Shawn Peterson, director of business development based in Champaign, Ill.
The digital tools needed to underpin this growth are "strong, foundational platforms that can facilitate connectivity among all the participants in that supply chain, as well as the actual growing of the actual crop."
These indoor farming companies are building a distributed network of indoor farms that all learning from each other because the operating system is the glue holding them together, said Tobias Peggs, cofounder and CEO of Brooklyn, N.Y.-based Square Roots, an urban, indoor grower.
At Square Roots, the leaders give day-to-day instructions to the farmer while capturing data every step along the way, and there's this analytics engine constantly looking for insights and ways to improve. He also has a continuous improvement team.
"It's a combination between software capturing the data — if you can't measure it, you can't improve it — and then a team that also understands how to, not only extract those insights, but then make them actionable, converting them into SOPs or instructions so that the farmer can actually follow them for what is hopefully a better process."
Signify, Phillips-USA, which provides lighting for farms, has plant specialists and application engineers to constantly communicate with customers and growers.
"They develop recipes for lighting spectrum, duration, intensity, but also how it interacts with climate and irrigation system to produce the best food, produce, possible at lowest economic cost," said Bill Bien, CEO and head of agricultural lighting based in Eindhoven, Netherlands.
New York City based Bowery Farm's CEO and founder Irving Fain shared a panel June 24, with Hans Tung, managing partner of GGV Capital, Menlo Park, Calif., to discuss the theme Financing Resilient Food Systems: Why the World's Most Renowned Investors are Betting on CEA.
Tung is primarily an internet tech investor, but he's made 10 major food investments lately.
"Indoor farm has become a topic that we care about, as we try to figure out the growing pains of grocery chains, as well as just population explosion with less arable land going forward," said Tung of the global venture capital firm investing in local founders. "And we look at how the input of LED lights has gone down over the last decade, we felt that with indoor farming, maybe the timing is right."
GGV was one of the first investors in Bowery Farming.
While agtech startup founders can fund their companies many ways, Fain said he went the venture capital route because he needed big capital infusion to build the foundation fast in this exploding sector with competitors innovating as well.
But also, the capital infusion enabled Bowery to advance its building and technology innovation ahead of actually even building the physically large farms to understand and put in place the core building blocks before starting to scale.
Also, let's not forget about the food.
"We always talk about the fact that you can have the best robotics and automation and incredible artificial intelligence, but if the food itself isn't extraordinarily delicious, if it doesn't pop with flavor, if it doesn't really wow people, it doesn't matter," Fain said.
There is so much more to learn and innovate in this sector of agriculture, said Rick Vanzura, CEO of Freight Farms, a Boston-based hydroponic, container-growing technology firm. He was a panelist in another session.
"As advanced as plant science is, I think we've seen improvements in plant technology that have been so rapid over the last five years that there are still some big surprises lurking out there if we just dig deep enough."