Industry Leader Joins Vaibhav Global Limited and Shop LC to Drive Innovation and Growth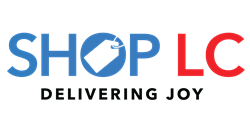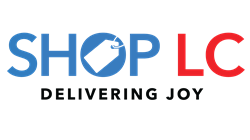 AUSTIN, Texas (PRWEB)
March 16, 2023
Shop LC proudly welcomes Mohammed Farooq as the new Chief Technology Officer for its parent company, Vaibhav Global Limited (VGL). Mohammed brings over two decades of experience in the IT industry, with expertise in transforming and building modern IT organizations, technology roadmaps, and application portfolios.
Before joining VGL, Mohammed was the Chief Product and Technology Officer for Andromeda 360, directing the product roadmap and market strategy. Mr. Farooq is founder, chairman and CEO of Gravitant, the industry's first cloud management software company. Gravitant was acquired by IBM, where Mohammed lead IBM and their client's journey from data center operations to hybrid and multi-cloud based operating models, modernizing over 2000 clients. Mr. Farooq is a graduate of Oklahoma State University holding an MBA in Corporate Finance and Business Strategy and a Master of Science in Industrial Engineering and Computer Science.
"We are excited to have Mohammed join our team and look forward to his leadership in driving our technology strategy forward," says Sunil Agrawal, VGL managing director. "Mohammed's extensive experience and innovative approach to technology aligns perfectly with our commitment to enhancing the customer experience through technology innovation."
In his new role, Mohammed will be based out of the Austin, Texas, office and will be responsible for overseeing global IT initiatives and support strategies. He will partner with business executives, IT leaders, and operations staff to drive outstanding digital customer experiences, operational efficiencies, and revenue acceleration.
"I am excited to join VGL and help drive the company's technology strategy forward," says Mohammed Farooq. "I believe in the power of technology to create meaningful change, and I look forward to partnering with the team to develop innovative solutions that enhance the customer experience."
Shop LC and VGL are thrilled to welcome Mohammed to the team and are excited to see the innovative solutions he will bring to the company's technology offerings.
About Shop LC

Headquartered in Austin, Texas, Shop LC, is a wholly owned subsidiary of Vaibhav Global Ltd. (VGL), a vertically integrated company with global sourcing and manufacturing capabilities. Shop LC is a value-conscious, interactive retailer focused on the fine jewelry, beauty, fashion, home decor and lifestyle product categories. Established in 2007, Shop LC reaches approximately 73 million U.S. households via high-definition programming offered live 24 hours a day, seven days a week, 365 days a year. Additionally, every purchase provides a meal to a hungry child through the Your Purchase Feeds Program. For more information visit http://www.shoplc.com and download the interactive app on iTunes, Google Play or many other streaming devices or televisions.