Innovation, A.I., and eCommerce within Namaste's Genius Platform Strategy Will Bridge the Market from Pot 2.0 to 3.0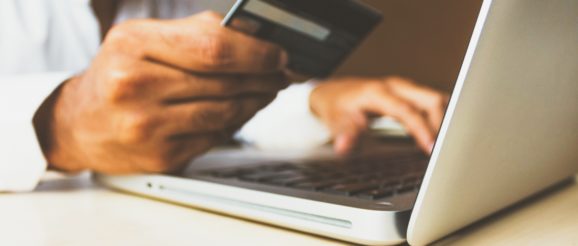 Through its Own AI-Powered Evolution, Namaste Technologies (TSX.V:N) (OTC:NXTTF) Has Built the Most Robust E-Commerce Platform That The Pot Industry Desperately Needs
As Canada surpasses the one-year mark since pot legalization, the market awaits Pot 2.0 (edibles and alternative products), already estimated to be worth C$2.7 billion annually.[1]
Plenty of excitement is being generated in the sector, as new pot-derived products begin to hit the market, with a wide range of celebrity endorsements attached, that includes Martha Stewart,  Whoopi Goldberg, and most recently, megastar Drake.
It's expected that legal edibles and other derivatives will add 3 million more pot consumers… representing a whopping 23% growth of adult Canadians consuming the drug.[2]
And while Pot 2.0 is indeed a new frontier, prominent pot pioneers, such as former Canopy Growth CEO Bruce Linton are already talking about Pot 3.0.[3]
Taking these factors into account, we've identified THE innovative, de-risked pot platform play that will tie it all together… while reaping BIG profits the entire way.
Meet Namaste Technologies (TSX.V:N) (OTC:NXTTF), proprietors and developers of an AI-powered, global mega-platform already generating Pot 2.0 revenue, and now we're projecting…
They're also destined to capitalize big time on Pot 3.0.
What is Pot 3.0, you ask? In short, it's pot's incoming BIG DATA play.
Namaste Technologies is the world's leading on-line platform for pot products, accessories and responsible education.
The company's everything pot store, CannMart, provides customers with a diverse selection of hand-picked products from a multitude of federally licensed cultivators, all on one convenient site. Namaste's global technology and continuous innovation address local needs in a burgeoning pot industry requiring smart solutions.[4]
To get a better understanding of why the time is NOW to get in on Namaste Technologies (TSX.V:N) (OTC:NXTTF), we need to look at the big picture.
RIGHT NOW, they're THE quintessential Pot 2.0 play, and are already destined to be the kings of Pot 3.0.
Personalization Leads to Sales OPTIMIZATION
As new products (and their producers) enter the market, the information from tastes, to final purchasing decisions will become one of the most valuable pieces of the entire Pot Sector.
Producers need to focus on just one thing… making products consumers want to buy.
They should be focused on producing desired products. Not in developing their own eCommerce and marketing platforms in-house… from scratch.
Namaste Technologies (TSX.V:N) (OTC:NXTTF) provides companies large and small with the digital picks and shovels, that can crucially assist products to develop and thrive… all while making profits on every single transaction.
Its infrastructure IS the service.
Namaste provides an end-to-end solution for the client's eCommerce presence, that includes customer acquisition, customer service, conversion rate optimization (CRO), data analytics, and much, much more.
This is a turnkey platform that delivers the essential connection between BUYERS and SELLERS.
The buyers want better products, and with every single interaction they make with the Namaste platform, they will not only improve their experience, but also their recommended product selections.
The sellers want to better know their customers, and to grow their customer base. Namaste (TSX.V:N) (OTC:NXTTF) provides not only perpetually-improving customer data and interactions, but it can also connect crucial business to business (B2B) connections as well, such as suppliers of ingredients and processing capabilities.
Strategically designed to handle all aspects of the pot sector's eCommerce presence, Namaste's innovative platform is truly a work of genius minds, whose predictions on the market are coming true.
Their platform includes an ingenious line of useful tools and assets, including: Namaste MD App (telemedicine), Uppy (research app), Namaste Vapes (accessories stores), and an impressive Affiliate community through which website owners can add banners and links that will drive Namaste's product sales. With a 10%-15% commission on every sale they facilitate, some of these affiliates are earning more than $5,000 a month!
Built upon machine-learning, and a team of PhD experts constantly improving the platform, Namaste Technologies (TSX.V:N) (OTC:NXTTF) arguably knows more about pot consumers today than any of its sector peers.
Thanks to the user-friendly application of Uppy, Namaste is collecting some of the most important, comprehensive data on the entire pot industry today.
By signalling to consumers that their entire user experience can be enhanced, simply by recording their sessions with each new product, crucial data is fed back to the platform's Namaste AI technology.
With each product that is sold, and with every session that's recorded, the value of the data derived by the Namaste platform becomes more and more valuable.
Using machine learning, Namaste AI can generate more accurate product recommendations on CannMart—thus increasing sales AND customer satisfaction.
By the time Pot 3.0 is officially underway, it will take competitors an unbearable amount of time and investment to catch up.
Namaste Technologies (TSX.V:N) (OTC:NXTTF) is way ahead of the pack, and is already reaping the benefits of its incredible market foresight.
Does Namaste Technologies' (TSX.V:N) (OTC:NXTTF) Current Pot 2.0 Revenues Signal a Breakout Star to Come?
It's valuable to look at the revenue streams that Namaste Technologies (TSX.V:N) (OTC:NXTTF) has today, and what can be expected to come in the next year or so.
The first important point to consider is the consistency[5] of the Namaste marketplace.
While pot data has been scarcely collected over the many decades of its sale on the black market, studies point to demand being downturn proof.
While pot data has been scarcely collected over the many decades of its sale on the black market, studies point to demand being downturn proof.
But even as trends within the pot sector may fluctuate, such as flower vs consumer packaged goods (CPGs), Namaste Technologies (TSX.V:N) (OTC:NXTTF) by design is market agnostic.
If consumers flood to edibles, then Namaste sells them edibles. If they move to drinks, Namaste sells drinks. If they move to oils and distillates, Namaste sells them oils and distillates.
Because much of their CannMart stock is on consignment, Namaste has very little (if any) capital tied up into any wing of their business.
Their expansion is NOT tied to any costly new infrastructure. That risk is entirely absorbed by the producers of the products Namaste Technologies (TSX.V:N) (OTC:NXTTF) sells.
Much like how mega-entities such as Uber, AirBnB, or even Amazon are ubiquitous in their fields for serving as a platform for their commodities (rides, travel accommodations, or books and other goods), Namaste is strategically designed to become THE platform for pot.
Through a concerted effort, Namaste Technologies (TSX.V:N) (OTC:NXTTF) has been successful in moving into the next stage of its plan.
It has flushed out much of its discontinued businesses, that were used to jumpstart and beta test the platform, as the true business strategy came to fruition.
According to Meni Morim, CEO of Namaste: "We're seeing the positive effects of rebuilding our revenue stream in our drive to replace discontinued businesses."
In this next phase, Namaste has successfully: increased its end-to-end customer conversion rate on Namaste MD patients to CannMart customers; diversified its revenue to include both in B2B and B2C; and continued to build a government revenue channel.
De-Risking Through the Platform
Namaste's revenue streams are nearly completely de-risked.
Investors of Namaste don't have to worry about unpredictable shocks, such as crop failure or individual inventory issues.
In this second stage of the Namaste Technologies (TSX.V:N) (OTC:NXTTF) story, the company has undertaken a major shift away from investing in its own facilities and in-house products.
Now the strategy has successfully shifted towards consignment.
Namaste holds the products for their clients, retaining a fee when the products are sold… all with NO UPFRONT COST.
Therefore as trends and demands change, Namaste is impervious to shifting tastes. For example, vapes, oils, etc…
Namaste Technologies (TSX.V:N) (OTC:NXTTF) hasn't actually had to put a bet on the successes of these products or not.
If they sell, they sell, if they don't… then something else on the platform will.
POT 2.0 CASE STUDY 1: Infused Chocolate
Over a year ago, Health Canada already granted Namaste (TSX.V:N) (OTC:NXTTF) the right to purchase and resell pre-packaged, labelled and tested pot products through its CannMart platform.
This opens up Namaste to capitalize on the infused edibles market that's projected to be worth more than $4.1 billion in Canada and the United States by 2022.[6]
Wasting no time as part of its Pot 2.0 rollout of offerings, Namaste strategically acquired a 49% stake in established luxury brand chocolate makers, Choklat—whose plans for pot-infused sweets have turned heads in the market.[7]
Choklat completed and submitted its evidence package to Health Canada in July 2019. While preparing for the legalization of edibles, Choklat significantly expanded its operations to where now its non-infused products are already available in over 150 retail outlets across Canada—including an increasing number of Safeway and Sobeys's stores in Western Canada.
Since opening for the first time in 2008, Choklat has established itself throughout Western Canada as one of the most prominent luxury brands on the market today.
POT 2.0 CASE STUDY 2: Cultivated Skin Care Products
Through an agreement with Cultivated Beauty, Namaste (TSX.V:N) (OTC:NXTTF) has strategically entered the hemp-derived beauty market, which analysts at Jeffries have projected to potentially reach $25 billion globally, and 15% of the total skincare market.[8]
In fact, analysts at Piper Jaffray have pinned so much confidence in hemp-based cosmetics, they believe the sector's contribution will potentially push the entire hemp-derived products market up to $100 billon.[9]
Namaste wasted no time in making these specially formulated hemp-based skin care products available through CannMart's online marketplace.
Cultivated Beauty is a specialized subsidiary of leading skin care retailer Swisspharme Inc. and Elizabeth Grant International—and is one of Canada's top selling topical brands.
Now through leveraging the AI-driven technology, Cultivated Beauty's advanced luxury skin care products will be perfectly matched with the customer-centric experience delivered by the advanced CannMart platform.
"We pride ourselves on new and innovative concepts with brand partners who share our vision of delivering quality products to our customers. We see working with CannMart as an integral component to our sales and marketing strategy to expand Cultivated Beauty's brand and related sales."
– Margot Witz, Vice President of Swisspharme Inc.
Demonstrating Namaste's Regulatory Superiority
Among the company's numerous strategic successes, Namaste's subsidiary CannMart received Canada's first no-cultivation ACMPR sales-only license.
This opened the door to operation as an online marketplace for medical pot sourced from multiple Licensed Producers, which will offer patients a curated selection of medical pot strains in one location. CannMart also has a medical pot production license to become an ACMPR Licensed Producer (LP).
But much more importantly, this allows Namaste Technologies (TSX.V:N) (OTC:NXTTF) to flow product for hundreds of producers who may not be large enough to steer through the complicated regulatory waters of each jurisdiction.
Small growers have an issue. Some don't even have a sales license, and they're dependent on a company that has an LP license to buy from them.
With Namaste these growers and producers don't need to worry about the bigger fish swallowing them whole. Through the platform, now smaller companies can concentrate on creating their products, while Namaste can assist with customer acquisition, customer service, eCommerce, and even supply-side issues such as extraction, connecting wholesale suppliers, and ultimately navigating the regulatory waters.
Through its licenses, even the provinces prefer having Namaste in the middle to help control the flow. Namaste collects and pays out the applicable processing and excise taxes on behalf of the
seller, saving the provinces the headache of monitoring hundreds of LPs at a time.
The platform's service and channel to the provinces exists not only for B2C but also B2B and business to province marketplaces.
Governments themselves are already purchasing supplies through Namaste, including the order made by the BC Liquor Distribution Branch (LDB) which caters to the province of British Columbia.[10]
As well, through its Namaste MD app, the company is adding new consumers to the pool all the time.
So far this year, 49% of all Namaste MD patients have been prescribed oils, which can now be serviced by Namaste Technologies (TSX.V:N) (OTC:NXTTF) with the recent Health Canada license amendment approval.[11]
Additionally, the company has 14,000 patient prescriptions that are pending renewal between now and December 31st, and will be receiving a renewal notice shortly.[12]
Top Next-Gen Tech Team
This is where Namaste Technologies (TSX.V:N) (OTC:NXTTF) quietly excels, as it is led by an experienced team that are way ahead of the curve when it comes to machine-based learning, analytics, and eCommerce.
CEO Meni Morim is at the top of his game, overseeing a Namaste platform that's completely within his wheelhouse. With close to 20 years of experience creating tools to help retailers, Morim has made a career out of keeping digital shoppers happy.
Among his accomplishments was his development of Findify, an AI-based turnkey solution that enables eCommerce sites to personalize search results, recommendations, and product collections based on user-specific data and its proprietary machine-learning technology.
His expertise and contacts helped attract some of the topminds to the company, including Director Branden Spikes who has served for 20 years as CIO for Elon Musk at Zip2, PayPal, Tesla, and SpaceX where he helped pioneer, architect, and build some extraordinary technology.
The Namaste Board also includes Waymo Product Manager, Director Laurens Feenstra, who has worked on some of Google's most well-known products such as Android, Search & Chromebooks. He holds degrees in Human-Computer Interaction and Artificial Intelligence from University of Groningen in the Netherlands.
They're joined by 20-year tech veteran Chief of Technology Chad Agate whose experience involves building disruptive technology businesses, leading technical teams and product life-cycle management; and by COO Dave Giardino, who over the last nearly 15 years has served in various global operations management role focusing mainly been on distribution, logistics & customer service.
—
We believe Namaste Technologies (TSX.V:N) (OTC:NXTTF) has positioned itself as a central point of the next two stages of the pot sector, through its AI-powered global platform. It is the largest global e-commerce pot platform in the world.
—
Namaste Technologies is the world's leading on-line platform for pot products, accessories and responsible education.
Steady revenue with nearly USD$3 Million in Q3, set for growth with new streams in place.
One-of-a-kind platform that caters businesses with end-to-end solutions for both B2C and B2B purposes
AI-powered machine-based learning provides BIG DATA for Pot 3.0
Platform is de-risked by its nature, through consignment and variety of products supplied at no up-front cost by the sellers themselves
First (of only two) no-cultivation ACMPR sales-only license, opening up a wide variety of products through smaller producers
Value proposition through customer data increases with every interaction
Led by top minds in AI customer interaction, and top tech innovation contributors with records including Google Android and SpaceX on the Board.
Strategically positioned or Pot 2.0 products, including edibles (Choklat) and skin care (Cultivated Beauty)
Lucrative Provincial supply deals already in place
Consistently adding new customers and patients through Namaste MD
---
---
This Little-Known Stock is Creating the World's Leading Pot Ecommerce Platform! Get The Latest News About This Hot Stock Delivered Right to Your Inbox!
---