Innovation Clears the Most Stubborn Drain Clogs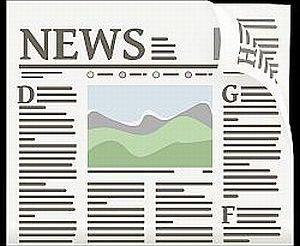 ATLANTA: Fall is here! That means the holidays are coming, and so are guests. Welcome the season with family and friends who are eating, drinking, and being merry – but don't let the enjoyment stop due to a common problem, a clogged drain.
Research shows that drain opener usage spikes in November and December. In fact, a Consumer Reports study reported calls to plumbers rise 50 percent the day after Thanksgiving. Be prepared by stocking up on drain care needs before the problems happen. But, to make sure you get the right solution, it's important to know that all clogs are NOT created equal. For example, for the kitchen, you need a solution that dissolves food, grease and oil, and in the bathroom, you need a solution for hair, make-up and soap scum.
Experience the interactive Multichannel News Release here: https://www.multivu.com/players/English/8383051-zep-clears-holiday-drain-clogs/
Zep, a leading innovator with more than 80 years in developing professional strength cleaning and drain care solutions, has launched a new Advanced Drain Care line formulated specifically to be the most effective at dissolving each specific clog.
To provide maximum effectiveness, Zep's three new Advanced Drain Opener Gels – one for the kitchen sink, one for the tub/shower, and one for the bathroom sink – are uniquely formulated in a high concentration gel to target the clogs commonly found in the different drains in the home. The gel formula cuts through standing water, surrounds the clog, and melts it away. Because there is nothing else like these in the market today, now there is no more guesswork in how to unclog each drain in your house.
"A major frustration for consumers is in trying to find a drain opener that works, so our Zep research & development and product management teams developed this unique, highly concentrated line of drain openers. Now, the solution is right in the name and you'll know you're getting the best formula developed to dissolve that specific clog" said Gary Gastel, Vice President Brand Management, Zep.
The new Zep Advanced Drain Opener Gels work in standing water, are safe for pipes or septic systems, and come in a 32oz bottle providing two treatments.
Zep Advanced Kitchen Sink Drain Opener Gel
The kitchen is the main headquarters of the house, so when the sink gets clogged the entire house is impacted. Advanced Kitchen Sink Drain Opener Gel has a unique formulation to clear food and grease clogs. Here's a story about bacon grease, a common clog that needs a solution in the kitchen. This product is also safe for use in garbage disposals.
Zep Advanced Bathroom Sink Drain Opener Gel
In a bathroom sink, an unusual combination of materials such as toothpaste, shaving cream, hair, make-up and soap scum, find their way down the drain and bind together to cause stubborn clogs. This product's concentrated formula is designed to dissolve and dislodge those materials in minutes.
Zep Advanced Tub & Shower Drain Opener Gel
Advanced Tub & Shower drain opener gel is formulated to dissolve thick hair, soap scum and conditioner fast.
Each of these Zep drain opener gels can also be used for regular drain maintenance to keep your home's drains clean and clear all year round, and are available now at The Home Depot.
For more information on the products visit www.homedepot.com and search "Zep Advanced Drain Care" or contact Zep customer service at (877) 428-9937 or [email protected]