Innovation deficiency in Pakistan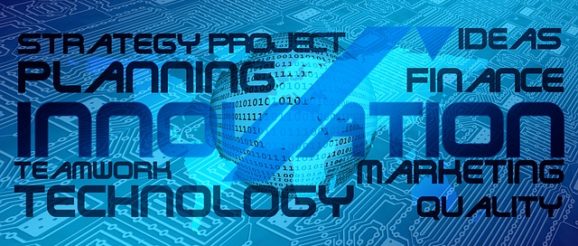 The Global Innovation Index (GII) ranks Pakistan 99th out of 132 economies in 2021. The score of Pakistan is 24.4.
This ranking relies on 81 different indicators clubbed under seven pillars. One of the pillars is human capital and research, and Pakistan's rank in this is 117.
Innovation capability also means having the ability to exploit new technologies. This includes abilities of countries to facilitate innovation activities, and the output of these activities.
Innovation can lead to sustainable economic growth, which can help countries to achieve higher levels of performance and wellbeing for their citizens.
Amongst the top three are Switzerland, Sweden and USA. Among regional partners, Vietnam is at 44, India at 46, and Iran at 60. India ranks second amongst the lower middle-income group of economies and first in Central and South Asia.
Although evidence shows that there is a strong relationship between economic development of a country and innovation, India and Vietnam amongst a few others have demonstrated that this relationship is not necessarily always true.
India's innovation performance is above average for the upper middle-income group. So what has made Pakistan to show not-so-impressive performance?
Pakistan has not been able to make significant investment in innovation in the form of R&D, education and solid infrastructure and institution-supporting innovative activities.
Although the business environment has improved, the regulatory framework is still not congenial and there is high government ineffectiveness.
Education expenditure as a percentage of GDP is 2.9%. Even though it is higher than that of Bangladesh (1.3%), the literacy rate is 62.3%. The female literacy rate is even lower at 51.7%.
Pakistan's literacy rate is the lowest in the South and overall Asia. Individuals with low literacy proficiency are poorly prepared for the labour market, further education, and on-job training.
Of course, with these it is quite natural to expect Pakistan to perform poorly in innovation.
Pakistan ranks 134 in the Human Capital Index out of 157 countries. Investment in human capital and the quality of human capital is low. The development of human capital is through learning, education and training.
A higher human capital indicates that individuals will be more capable of performing their jobs effectively. They will also have a higher inclination towards innovation.
Augmentation of human capital can be done by improving the quality of education, increasing the literacy rate, especially for females, ensuring training opportunities to keep skills updated and having better work cultures which foster creativity.
Higher levels of human capital should improve labour productivity and consequently lead to higher innovation and thus higher per capita income in the economy.
The National Commission for Human Development was established almost two decades ago in July 2002. Its purpose was to enhance the human capital. But why have we not been able to see results and are still not able to innovate as much as other countries?
It is definitely not the case that Pakistanis lack the ability. Perhaps the skills are not harnessed in the right direction. Additionally, the high rates of brain drain have limited Pakistan's ability to innovate considering the already low levels of human capital.
A lack of security and opportunities along with low career advancements has made it difficult to meet the aspirations domestically.
As per 2017 census, the total population of Pakistan is 207.8 million. The labour force is 72 million and the participation rate stands at 50.24% in 2020 (World Bank).
The employment-to-population ratio provides information about the ability of an economy to create jobs. PBS data shows it increased from 49.8% in 2006-07 to 50.7% in 2009-10 and then decelerated to 48.9% in 2017-18. Out of this pool, the number of skilled labour is quite low. According to APO's Productivity Databook 2021, Pakistan's labour productivity is measured as $15,600. The average annual growth rate of total factor productivity in 2010-2019 is 1.6%.
A child born in Pakistan today will be 41% as productive when he/ she grows up as he/ she could be if he/ she enjoyed complete education and full health. This is lower than the average for the South Asian region and lower middle-income countries.
These statistics show the low levels of human capital utilisation, opportunities and the need for enhancing productivity.
Technical and vocational training opportunities reach a small proportion of the labour force and the majority is left with no mode to acquire and upgrade skills. There is asymmetrical information about the availability of these opportunities and the government needs to raise awareness of them.
Pakistan's youth bulge can be facilitated through substantial improvements in the quality of education as well as in the early childhood development of future workers.
Adequate foundational skills to be accumulated through schooling are essential for further skills accumulation.
World Bank 2018 data shows that the level of "learning-adjusted education" (the number of years that the attained education is actually worth in terms of quality) is estimated to be around 4.8 years for the children enrolled in Pakistan, the lowest when compared to regional averages. This indicates the poor quality of education and thus a cause of low levels of innovation.
What can be done to improve innovation?
Besides increasing ease of doing business, and human capital, the government can work towards increasing public-private partnerships for infrastructure development.
Better transport systems, highways and railroads, cleaner energy supplies and better communication networks could spur hi-tech developments in the private sector.
The scientific research institutions need university-industry collaboration in R&D through the establishment of Offices of Research, Innovation and Commercialisation (ORICs) at universities, which has just started to take off and needs further bolstering.
Stimulating competition by removing subsidies and boosting SMEs through encouraging venture capital funds, business angels and banks to invest in or lend money to start-ups and smaller enterprises will help stir up innovation in the country.
A sound and efficient financial system can channel monetary resources to would-be innovators.
The writer is a PhD scholar at the Department of Economics, Institute of Business Administration, Karachi
Published in The Express Tribune, December 27th, 2021.
Like Business on Facebook, follow @TribuneBiz on Twitter to stay informed and join in the conversation.