Innovation Down Under: Australia's Top Digital Changemakers Nominated for the WSA Global Competition 2023 – Social Change Central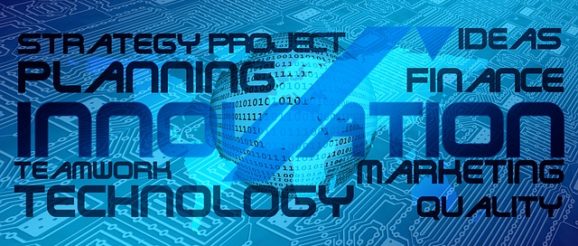 In the sphere of digital innovation, where ideas shape the future, the World Summit Awards (WSA) stand as a beacon of progress and societal transformation. Since 2016, WSA Australia has been spotlighting Australian visionaries and changemakers who harness the power of digital technology in service of the United Nations Sustainable Development Goals and World Summit on the Information Society.
Today marks a significant milestone as National Expert for WSA Australia, Sachi Wickramage, revealed the seven outstanding Australian nominees poised to compete in the WSA Global Competition 2023. These nominees are not just representing Australia, they are ambassadors of change, heralding fresh digital innovations with profound social impact.
Vacayit | Culture & Heritage
Vacayit is breaking barriers in tourism for individuals with visual impairments. Their audio-guides offer a richer, more accessible travel experience, aligning with the UN's goals for reduced inequalities and sustainable cities. 
"Representing Australia at the World Summit Awards validates Vacayit's commitment to inclusive travel. Our nomination in 'Culture & Tourism' highlights our pioneering audio guides and accurate accessibility information, addressing the global need for inclusive experiences. 
We're excited to showcase at the WSA Global Jury Rounds, we aim to redefine travel promotion, aligning with WSA's values and the UN SDGs for inclusivity and sustainable communities. This recognition fuels our passion to contribute to a more diverse and accessible tourism landscape through Vacayit's innovative solutions."
– Hailey Brown, Founder & CEO
Hysata | Environment & Green Energy
Hysata is at the forefront of the green hydrogen revolution with its high-efficiency electrolyser, promising a sustainable energy future and a significant reduction in Australia's carbon footprint. 
"Our advisor and ex-Chief Scientist of Australia Dr Alan Finkel AO says – there isn't any road to net zero that doesn't pass through green hydrogen. Our electrolyser systems, a critical technology to produce green hydrogen, with its high efficiency, simple design, and low total installed cost will accelerate the world's journey on that road by transforming the economics of green hydrogen."
Hysata is thrilled to be representing Australia in the Environment and Green Energy category at the World Summit Awards 2024. Our ultra high 95% efficient electrolyser, an Australian innovation, is 20% more efficient than incumbents, and already ahead of International Renewable Energy Agency's 2050 electrolyser efficiency targets. 
– Paul Barrett, Co-Founder & CEO
Mable | Government & Citizen Engagement
Mable is redefining care by connecting clients directly with self-employed support workers, fostering a more personalised and flexible care system that responds to the unique needs of Australians. 
"Mable is honoured to be nominated to represent Australia at the World Summit Awards. The submission process was smooth yet thorough, and it was great to reflect on how a company like Mable has a positive impact on people's life and society. We are very excited for our nomination to be reviewed by the WSA Jury and look forward to receiving any insights and feedback on our innovative product. Good luck to all the nominees!"
– Guillaume Papillon, Head of Marketing & Communications
The Risk of Hospitalisation Module by PenCS is transforming healthcare by focusing on preventive care, aiming to reduce preventable hospitalisations and promote health equity across the country. 
Brenna | Inclusion & Empowerment
Brenna is an innovative app designed to streamline communication in the aged care sector, enhancing efficiency and ensuring that families stay informed about their loved one's care. 
The Early Language and Literacy Developmental Index (ELLDI) is a pioneering tool that supports early childhood education, providing critical insights to educators and parents for children aged 2-5 years. 
"The whole team at The Australian Literacy & Numeracy Foundation are thrilled to have the ELLDI nominated. As a World Summit Award alumni, we know first-hand the enthusiasm, expertise, support and innovation across the global WSA network. We couldn't be happier to have a global judging panel review the Early Language and Development Index. We are passionate about young children growing in curiosity and learning, and this is a pivotal opportunity to share this message. 
A hearty thank you to WSA Australia and Sachi Wickramage – who took great care in helping ensure that our submission provided an accurate and compelling depiction of our work."
– Eric Brace, Director of Programs 
Downsizer | Smart Settlements & Urbanisation
Downsizer offers a novel approach to housing for seniors, facilitating a smoother transition to smaller homes without the financial strain, thereby addressing larger societal housing affordability issues.
The dynamism and foresight embodied by Australia's nominees vividly reflect our vibrant digital ecosystem, marked by a relentless pursuit of innovation and a deep-seated commitment to social good. As we edge closer to the WSA Global Jury Rounds, this contagious enthusiasm promises to cast a spotlight on Australia's role in sculpting a tech-forward and more equitable global future.