Innovation Evangelist: Stockland and Mirvac roped, bound by Bricklet property rorts – Michael West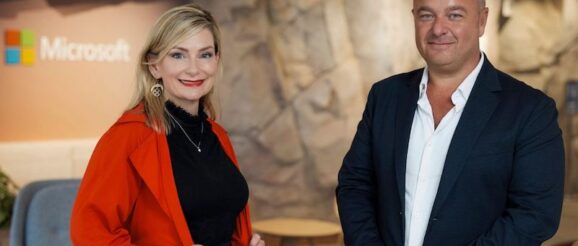 As far as property scams go, it's a slick one, although you might say it began with good intentions. Giuseppe Porcelli, the Maserati-driving tech entrepreneur from Manly on Sydney's Northern Beaches, even managed to rope in the bluest of blue chip property types, enticing no less than Stockland and Mirvac into his Bricklet venture as cornerstone investors. Michael West reports.
Bricklet is a new variant of the "property fractionalisation model". Fractionalisation means selling bits of a property – rather than the whole property. It is designed to appeal to those who can't afford their own house or apartment.
You can buy "Bricklets", a fraction of a property for an outlay of $20,000 to $30,000. It was a good idea, like many of Giuseppe's ventures, but as this investigation by MWM has found, investors are being dudded by fake claims of property title and also by company promotors selling their property into the scheme and profiteering at the expense of Bricklet buyers. 
As a previous investigation established, Bricklet marketed an apartment with "ocean views" when in fact the views in question overlook the concrete wall of the carpark across the street.
What lured in Stockland and Mirvac was the proposition that, unlike other fractionalisation plays, Bricklet, investors actually got their names on the title of the property, giving security of ownership. They weren't getting shares in a scheme or units in a trust. This really was "bricks and mortar' … or was it?
Not necessarily. Sources close to Bricklet's owner, Lakeba Group, say that at least one hapless investor bought at inflated prices from none other than an executive of Bricklet.
In April 2020, the chief executive of Bricklet Darren Younger purchased an apartment in central Manly called Porteno. He bought it off the plan for $265,008 using his private company Nightfire Technologies Pty Ltd. 
All that was required was – not the $1.8m price of the property – just the deposit and stamp duty to pull off the deal because it was not due for completion for  several years. Younger failed to disclose his personal interest in the property. He used the Bricklet platform to offer 120 Bricklets for $17,500 apiece (plus fees).
Off plan, off piste
As it was off-the-plan, Nightfire did not have title to the property and would not acquire title until the purchase was settled (in March 2023). No further funds were required to secure the property other than the deposit and incidentals totalling $265,008. 
He immediately began selling the Brickets in 2020, presumably using the imagery from the higher apartments which do have a view. Effectively, as Younger did not price the Bricklets at the purchase price of $1.8m but rather at the inflated value of $2.1m, he was able to lock in a front-end profit of $300,000.
What does this mean? Younger was originally a director of Lakeba alongside Porcelli but had encountered some problems with the Tax Office and could no longer be a director. Porcelli is therefore the director of Bricklet and Younger the CEO.
Neither have been available for comment for our series on Lakeba and its ventures such as Bricklet.
Company searches show Younger is a shareholder of Bricklet Ltd via YOUNGER 1 PTY LTD 653171272 and YOUNGER 2 PTY LTD 653172555.
The original model for Bricklet, purportedly a Managed Investment Scheme, was to allow people to split a property into multiple fractions and sell those fractions to third parties via the Bricklet platform. Those buyers would become registered on title as Tenants in Common and be governed by various agreements regarding the management of the property. The key to the model is the fact that Bricklet purchasers were listed on title.
This is what set Bricklet apart from other property fractionalisation schemes – and presumably enticed Stockland and Mirvac into backing the model, as it delivered title, rather than just shares in a company which owned the properties. 
Each Bricklet holder is free to sell their Bricklet to any other third party via the Bricklet platform or independently. As they were on title they could also explore financing options.
As with Giuseppe Porcelli's other ventures however, the promise and the hype were never matched by performance. It is fair to say that, from the start, Bricklet was not intended as a scam. It was a good idea. But as one observer puts it, "Good idea but they just can't help themselves".
Bricklet is controlled by Lakeba Group Ltd, which is in turn controlled by the colourful Porcelli. Porcelli has a penchant for entering himself in ritzy awards. Last year he bought himself a spot among the finalists in CEO Magazine's CEO of the Year Award for companies of $100m plus (it's the "pay-for-an-award" model).
The award pitch was based on a magical growth trajectory. Although Lakeba had revenues in the vicinity of just $5m – it's hard to tell from the accounts because they are not consolidated – Giuseppe and his trusty auditors had changed Lakeba from a software company to a company investing in its own software – an investment company, albeit one which only invested in its own ventures.
And so it was, that these ventures were suddenly subject to an heroic growth in valuations (from valuers undisclosed using undisclosed valuation methods) and, presto, Lakeba became a $100m company.
The man who describes himself as "entrepreneur, visionary, innovation evangelist" declared, when jagging an FT award for being among the fastest growth companies in the Asia_Pacific as a result of this valuation scam, "Our no nonsense approach is paying off". His investors however – and we have not found a single one who has made a profit from their involvement with Lakeba – say the nonsense has gone too far.
As is Porcelli's modus operandi, Lakeba acquires promising tech ventures but the vendors and other investors find themselves locked into the Lakeba subsidiaries with little visibility and insufficient voting power to have a say in how they are run. Lakeba extracts fees from the subsidiaries.
What start out as bona fide tech ventures end up being strangled by corporate chicanery.
Michael West established michaelwest.com.au to focus on journalism of high public interest, particularly the rising power of corporations over democracy. Formerly a journalist and editor at Fairfax newspapers and a columnist at News Corp, West was appointed Adjunct Associate Professor at the University of Sydney's School of Social and Political Sciences.