Innovation Factory: Finance Fundamentals Workshops –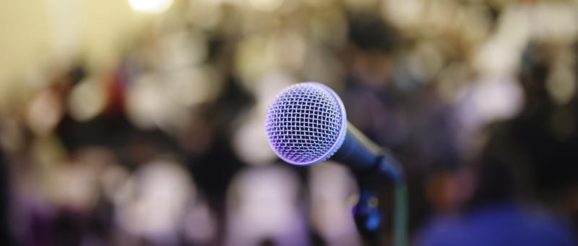 Entrepreneur's Toolkit Workshops are experiential, hands-on workshops facilitated by experienced entrepreneurs. The workshops offer ventures tools, mentoring and peer feedback to solve specific problems and develop essential business components.
In each four-hour session you will generate a deliverable that you will use frequently in the business development process.
"However beautiful the strategy, you should occasionally look at the results." –Unknown
Do you understand the financial metrics of your business? Do you want to be able to speak knowledgeably to your accountant, bank or investors about your company finances, or to manage a plan to ensure that you have the necessary cash available when your business needs it? This three-part workshop series is designed to help entrepreneurs understand basic financial concepts, build a forecasting model to use in running their businesses and identify key concepts of valuation that apply to their businesses.
Participant Profile:
This workshop is geared toward entrepreneurs who are working on their business model, starting to incur expenses and potentially starting to generate revenue, and who are looking to get control of company finances to support decision making for future growth and potential investment.
Pre-requisites:
Other Requirements for Attendance:
Workshop Schedule
Session 1 – Preparing your Business Forecast // Feb 15, 2019 from 9-1pm
In this session, we help you understand the basics of financial statements and begin to build a detailed cash-flow forecast to be used in making day-to-day business decisions around growth.
Deliverable: Expense cash flow template for your business.
Session 2 – Understanding Revenue Forecasting and Funding // Feb 22, 2019 from 9-1pm
In the second session, we will demonstrate how to add revenue estimates to your cash-flow forecast, taking you through inputs such as pricing, sales funnel and revenue types. The result will be a complete cash-flow forecasting model you can use in your business.
Deliverable: Revenue cash-flow template for your business
Cost of Workshops
The Entrepreneur's Toolkit Workshops cost $100.00 to attend. There are two different ticket types that can be purchased:
1. RIC Client Refundable Deposit
Purchase this ticket if you are a client of a Regional Innovation Centre (RIC). When prompted on the registration page, please list the regional centre of where you are a member and your current advisor's name. You will be refunded your full ticket price at the end of the workshop series and upon completion of our post-workshop survey. The post-workshop survey must be completed within five days of the last day of a workshop series for a registration deposit to be refunded.
2. General Attendance Fee
Purchase this ticket if you are not currently a member of a regional innovation centre. This ticket is not refundable.
**If you are unable to attend a workshop session, please let us know two business days in advance. We regret that failure to do so may result in the loss of your deposit.**
If you would like more information on our workshop programs or how to become a client of a regional innovation centre, please contact [email protected].
Find out about new workshops by joining our mailing list.