Innovation + Flexibility + Acceleration = Competitive Business Advantage | Qlik Blog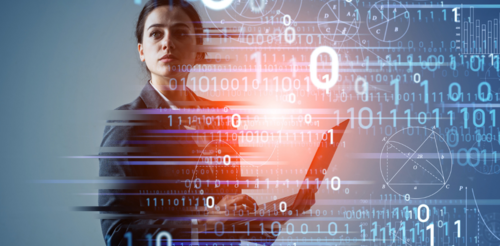 Innovation in the digital world is technology-enabled and data-driven. Whether businesses are digitally native or legacy analog companies with digital transformation initiatives—they all are hyper focused on leveraging big data, cloud computing and artificial intelligence to reimagine their business processes, personalize the customer experience or monetize data. This requires integrating data across multiple systems; migrating compute and data storage to scalable cloud platforms; and expanding access to business-ready, up-to-date information to everyone in the organization.
However, successful innovators also require flexibility: flexibility to cost efficiently unlock and provide governed but easy access to business data in systems, such as SAP and others; flexibility to choose any cloud compute and storage platform based on their companies' needs and commercial economics; and flexibility to scale experimentation with big data machine learning models. Organizations can innovate at scale only within an environment of flexibility and a lack of cost barriers.
Lastly, the speed of innovation has accelerated. In the past, businesses could devote years to bringing new products and services to market. But now, they must do so in months or weeks, a shortening of the development lifecycle further hastened with the pandemic, during which businesses had to – and continue to have to – reinvent their human capital management models, go-to-market strategies, and supply-chains and manufacturing strategies in weeks or even days. Small businesses had to shift store sales to e-commerce. The largest of retailers had to reconfigure their global supply-chains and logistics. The more efficient manufacturers had to plan for return-to-production worker safety. Responsive, automated data platforms underpin this agility with technology capabilities, such as no-code or low-code application development; more configuration versus manual coding; and active intelligence that makes continuous, up-to-date information available at the speed of business.
At Qlik, we are committed to helping organizations unlock and accelerate their full innovation potential. The Qlik platform enables real-time, cost-efficient data integration automation and world-class modern data analytics. Powerful data replication and automated analytics data pipelines make available enterprise data across diverse platforms and hybrid on-premise or cloud environments. And the recently announced SAP solution accelerators jump start and accelerate end-to-end data modernization, helping businesses gain competitive advantages.
SAP solution accelerators are available for Order-to-Cash, Financials and Inventory Management. Working hand-in-hand with our technology partners – Snowflake, Amazon Web Services, Microsoft Azure and Google Cloud – Qlik has developed solution accelerators that build upon our proven data and analytics platform. Acceleration comes from agile data integrations, ever-refining data models, tailored key performance indicators and purpose-built analytic dashboards (see an example below).
These solution accelerators not only provide enormous value for SAP customers but also for Qlik partners in the SAP ecosystem. Remember this mantra: innovation, flexibility and acceleration. At Qlik, we can help you leverage each of these central planks to making your business thrive in an era when even the slightest edge can help you overtake your competitors, win market share and become an even more dominant voice in your industry. Our SAP solution accelerators are just one way we can help you break away from the pack.
Learn more about Qlik solutions and solution accelerators for SAP customers.