Innovation for India: HMD Global's UPI-powered Nokia feature phones result of months of work, explains VP | Technology News,The Indian Express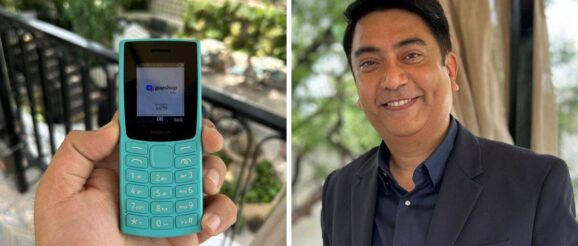 "There's a lot happening on smartphones, but there are close to 250 million feature phones active in the country, and taking that to consideration, we wanted to work with the government and partners for this [UPI] project," Kunwar tells indianexpress.com in an interview.
Feature phones may not be seen as advanced as smartphones, but there's still a huge market for such devices in a country like India. Brands like HMD Global, the maker of Nokia, continue to sell millions of feature phones every year. As Kunwar points out "the opportunity is huge" and the company wants to seize this and bring features that can transform the life of consumers, like digital payments.
India's Unified Payment Interface (UPI) is an instant real-time payments system that lets users transfer money across multiple banks without disclosing bank details. Introduced in 2016, UPI has surpassed the use of credit and debit cards in India. As of today, 260 million Indians use UPI — in January 2023, it recorded about 8 billion transactions worth nearly $200 billion.
Nokia 105 and 106 4G will be the first set of feature phones that will be integrated with UPI services with more to come in the coming months. The feature phones are priced at Rs 1299 and Rs 2199, respectively. Both phones come built-in with NPCI's UPI 123PAY that will allow users make UPI transactions in a safe and secure manner. The feature will also allow users make UPI payments without internet on feature phones using just SMS. HMD Global has partnered with Gupshup to develop an app especially for its Symbian-powered feature phones that enable  digital payments.
"There's little you can do in terms of the hardware and specs on feature phones," admits Kunwar. But Kunwar and his team looked at trends and found that payments would make a huge difference to basic phone users. "Digital payments was quite far off on feature phones but when we started to focus, we got our ecosystem players to rally behind this, and it's taken us a good three to four months on this project," he explains.
Kunwar says the UPI integration on Nokia feature phones proves there's still a lot to be done in super-charging feature phones, often considered "dumb" and "outdated" by today's standards. "I think UPI is the first step in that direction," he said. "There are opportunities which exist in front of us versus what the consumers want. The work is on and there'll be similar other use cases," he said.
Kunwar is aware that a lot of consumers want smartphone-like conveniences on feature phones but he says sometimes the engineering challenges are such that it could take much longer to bring those functionalities here.  For now, though, Kunwar's biggest priority is how to bring UPI functionality to older Nokia feature phones.  "I don't have the answer now but we are working on various options."