Innovation in knitwear machinery is paramount to continue its growth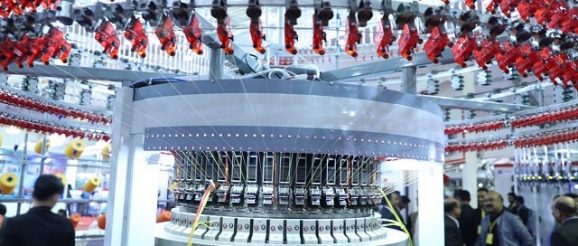 Bangladesh is a crucial knitwear sourcing destination right after China. The country's knitwear garment items turnover was over $23 billion in the last fiscal year (FY) and registering a 36.88% growth. Which is 60% of the total readymade garment (RMG) exports of Bangladesh.
This upward trend is a continuance for the last three consecutive years and the knitwear exports have observed a satisfactory growth of over 20%.
This continuous growth is the outcome of the resilience of the knitwear sector entrepreneurs. As they sharpened innovation, process development and workforce development in the knitwear sector. Especially the innovation in knitwear machinery is topnotch. To continue the sector's progress – innovation in knitwear machinery in the future is paramount. Here are some of the highlighting parts where the knitwear industry can focus to go forward:
Innovation in machinery (future knitwear)
Whole garments: The knitwear is a next-generation form of fully fashioned knitting that adds the capability of making a 3-dimensional full garment produced in one entire piece, garments are knit in three dimensions without seams three-dimensionally, directly on the knitting machine. Requires no major time-consuming postproduction labor resulting in a whole new kind of knitwear Seam-free "second skin" fit and comfort.
Santoni MECMOR: Investment in open panel circular knitting which is recognized as the complete knitwear machine in a circular motion. The sustainable ability to limit and control waste, due to the variable width of the fabric panels allow the possibility of only setting the actual number of working needle. Product capability – Casual Knitwear Fashion Knitwear Footwear Athleisure.
Mixed media: It is a term used to describe artworks composed of a combination of different media or materials. Combining product strength across the group and passion for innovative products we pride ourselves in our mixed media collection. Merging Knit, with cut & sew and bonding technology. Product Capability Mixed Media– Athleisure Knit Sports Bras, Kids Fashion, Women's Fashion, Knit Men's Fashion, etc.
BONDING/Laser Bonding and laser capability: BONDING/Laser Bonding and laser capability across intimates, athleisure, active and casual compact knit. World-class bonding capability with a variety of machines and techniques lay down edge bonding Fold Stretch Bonding Laser Cut Logo/design engagement Panel/Placement bonding Full Sample Bonding.