Innovation in Sportstech – Muzli – Design Inspiration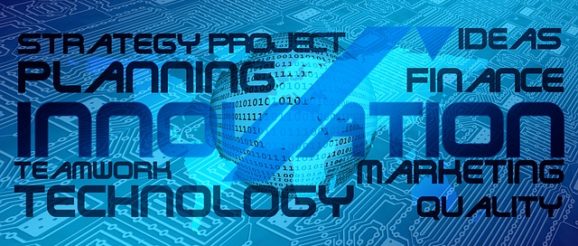 Sports has always been a very important part of human society. It has been a way to relax as well as to test our mettle against pressure and quick decision making. Competitive Sports is ancient, all most 3000 years old, and dates back to the Greek Civilisation. Competitive and league challenges began when the Greek introduced the Olympics in 776 BC. Since then we have been going crazy over this form of entertainment and we revere the victors no less than Gods. It is astounding to see how far technology has come, from recording scores on chalkboards to recording on digital interfaces.
With technology evolving by leaps and bounds, the trend of innovations has trickled down to the sports industry as well. Innovations like stretch sense fabric, hawkeye technology, Intelligent human-computer interface, wearable computers and wide deployment of player and ball tracking systems have completely changed the way scoring is done and athlete's key performance indicators are measured. Sports organizations are taking an interest in such innovations as they give them a competitive advantage. Performance monitoring and application of data analysis have taken the wider berth by opening newer avenues for the athletes to improve their game.
Tech advancements have also given rise to newer platforms in the sports domain. Most well-known examples are fantasy leagues like Dream 11 or FIFA and sports networking platforms like Run Adam. Fantasy leagues have become very popular among fans of all ages and have helped in converting casual fans into hardcore ones. Sports federations and many businesses are even using these platforms for promotion campaigns. Whereas, networking platforms like Run Adam have become a gateway for many current and aspiring athletes, coaches and service providers to network among themselves and raise sponsorships.
It is essential that equal attention is given to strategizing the user first approach and ensuring that every product or a platform serves the context of its purpose. This need brought the idea of having platforms and relating ecosystems where the data from analytics is used to create value.
Analytics and Design — Esports
A massive amount of raw and unutilized analytical data is generated by the devices used in the sports industry for various needs. This data is very complex to look at or comprehend. Basically, a lot of data wastage is occurring because of a lack of usable interfaces. Today there is a greater need for smart interfaces and an aesthetically pleasing way of presenting the data.
Tech innovations have made the life of sports professionals easier and more productive. But for the massive amount of data coming from these devices to be fruitful, they have to be synthesized or consumed efficiently. This brings the need for having good human-computer interactions and clear way of representation in place for everyone to understand the numbers getting generated.
UX, UI, and interaction designers spend hours coming up with intuitive interfaces and innovative micro-interactions. Data Visualisers rack their brains to come up with better ways of representing graphs so that it becomes pleasing for everyone to consume. There are applications of many design principles like the inverted pyramid and the 5-second rule to create important red zones of the platforms like dashboards and the player profiles. Such design strategies help in creating situational and contextual spaces on the platform — without compromising on the objectivity from data analytics. The player profile is one such space created to establish an empathetic connection between the fans and the players. This area on the platform converts a casual fan to a hardcore one. Many complementary features get embedded side-by-side to create a value proposition for the platform itself which would make fans want to come back again.
To understand the situation better, let us take Cricket as an example. For a cricket-crazy nation like India, the statistics of the match has always been very important. Fans tend to consume as much data as possible. For them, cricket is an emotion and they want to know anything and everything about the players they love. Platforms like Cricket.com and Cricbuzz are doing a decent job in providing a pleasing user experience for the fans; people can skim through or look into the details and still be able to understand the entire set of information. They curate the generated data in a well structured and segmented format along with easy-to-understand infographics and graph diagrams. These platforms are generating a better sporting experience than other players in the market by making the matches transparent and publicizing the athletes; this helps in creating a loyal user base and strong competitive advantage.
Sports Networking Platforms and Design
Technology, now more accessible and easy to use, has turned the world into a small place.
It cannot be denied that in today's fast-paced world, making connections has become very important. Athletes can now reach out to professionals of the domain or vice versa through networking platforms like Run Adam. They can curate their records and achievements on the platform which evens their chances of getting scouted or sponsored. Usually, it is a pain for the athletes to get new gear or the expenses for training but networking and services like sponsorships, consultations and more can be of great help.
Speaking of a country like India, where most of the sports stars like M.S. Dhoni (Cricketer), Babita Phoghat (Wrestler), Mary Kom (Boxer) and Deepika Kumari (Archer) come from either a Tier 3 city or a rural area, it is a necessity to have a good networking platform in place that is accessible and easy to use by every aspiring sports person. Granted there are already many platforms like LinkedIn and Instagram in the market but they are not efficient for networking in the sports domain. Sports professionals need platforms like Run Adam which cater to very specific needs of a sportsperson like sponsorships, mentoring and more. Platforms like Run Adam has made the entire sports ecosystem more transparent and approachable due to which people from a humble background have become more open to opting sports as a profession.
Design & Accessibility
The user-centered design has always played a pivotal role in making technologies usable. In a country like India where people are still getting used to technology, especially in the rural areas, platforms which are simple and easy to understand stands out. People from rural pockets might get intimated if presented with designs which are too fancy or flashy. In order to make an innovation impact the lives in a rural area, the usable design should be given more priority. Take ATMs interfaces 5 years back as an example, they did not align with the hardware and the overall design was not usable which thereby diminished the usefulness of the technology and hampered the accessibility. When through user research this problem was discovered, touch interfaces in ATM were introduced and the design was made in a way that even the non-tech savvy could easily understand and use. Sports platforms like Run Adam has similarly been designed keeping the 'KISS principle (Keep It Sweet and Simple) in mind. Run Adam's design has made the sports domain more accessible and transparent making it usable by anyone (from a rural or urban, tech-savvy or not). And that is what any technology new or old, aiming to penetrate the rural markets should strive to become, keeping a user-centric approach in mind.
Emerging Technologies and Design
With augmented and virtual reality coming into the picture, the designers and ideators need to upskill themselves to come up with interfaces of the 'next-gen' for increasing engagements of audiences of all kinds. The touch-based interfaces are getting evolved into gesture-based and even moving beyond the touch. Not only did small screens prompt designers and technologists to explore other ways of interacting with technology, but new use-cases and contexts have also inspired them to think of different ways, technology can be used. The popularity of Voice based interfaces is also increasing. Siri and Cortana have become an integral part of devices of all kinds. No need for you to go through a pile of data to find the match records from 2010, just ask Siri or Cortana. Ask Alexa and google home to play them. Google's ARcore has already brought augmented reality into regular devices.
These technologies should be incorporated into the new age sports platform and design can help craft an experience that would allow entrepreneurs to create the state of the art platform that will be technologically advanced yet easy to use and understood by the users.
Design and technology have always run hand-in-hand. In an evolving and tech-driven world, processes keep getting changed every day. Sports domain is no exception. There have been many innovations which have changed the way we consume sports. For professionals of the domain, technology and innovations have created possibilities which were unimaginable a few years ago. Networking today has turned the world into a smaller place and design governs it all. No matter how innovative technology can be, to make it useful and usable, the design has always played a key role. Designing for sports tech has brought more transparency in the sports domain and made it more accessible.
The author is Siddhartha Sengupta, written for Lollypop Design Studio.