Innovation made Mandeville's Florida Marine a major maritime player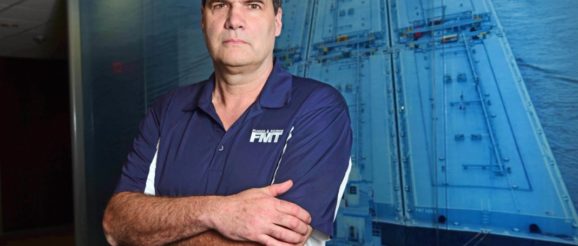 The route map for the Mandeville-based Florida Marine Transporters resembles a vast, geographic circulatory system that begins at the mouth of the Mississippi River and goes as far north as Minneapolis.
There's hardly a major inland waterway east of the Continental Divide that the maker, manager and operator of towboats and barges doesn't traverse as its transports a range of petrochemicals, chemicals, liquefied petroleum gas, crude oil, agricultural liquids and dry cargo.
FMT Owner Dennis Pasentine is heavily engaged in the day-to-day operations of his business, arriving at the office every morning at 5 a.m.  He has developed a sixth sense over the years.
"If a boat is not performing how he thinks it should, he'll ask about it," says Brent Ice, Florida Marine's executive vice president and general manager.
Pasentine makes sure there's a good mix of new technology and old-fashioned know-how on hand. While FMT uses the latest in monitoring and tracking equipment, the company also uses "old school" methodology, including wallboards with tracking data written in dry erase marker.
A Mississippi native, Pasentine formed Florida Marine Transporters in 1994 after purchasing a small company, two boats and seven barges in Pensacola, Florida before moving to Louisiana.  Over time, Florida Marine Transporters has become the second largest inland transporter by capacity, utilizing its fleet of 30,000-barrel barges to move gasoline, diesel, crude oil and feedstocks, smaller 10,000-barrel varieties to move chemicals, and hopper barges for dry cargo.
Ice credits FMT's rapid growth to the owner's intuitive approach to tackling new endeavors. The highly cyclical nature of the work—much of it tied directly to the oil and gas market—practically mandates resilience, so the company must be willing to try new things.
Read the full story about Florida Marine Transporters from 10/12 Industry Report.
The post Innovation made Mandeville's Florida Marine a major maritime player appeared first on Baton Rouge Business Report.