Innovation Strategies Spread Through Market As Irish Firm Matheson Opens Digital Group – Artificial Lawyer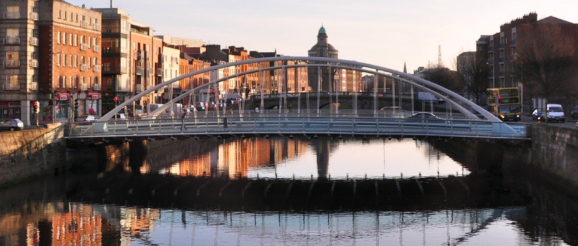 Leading Irish law firm Matheson has launched a Digital Services Group following 'increased client demand' for technology-enabled services. The move is further evidence of the widening buy-in from firms around the world for organisational strategies that allow them to create tech-infused new products and services, and drive efficiencies in their work processes – which should in turn benefit the clients.
Its new Digital Services Group team of 17 includes lawyers, software developers, business analysts and document automation specialists. 
The unit is set to engage in areas such as project managing cross-border due diligence processes using machine learning contract analysis software, along with managing large e-discovery matters, but will also develop its own regulatory compliance software, the firm explained. And that's just the start. Once this group gets fully up to speed, no doubt they will find new areas to explore that help to drive better business processes through the use of technology.
The new organisational group will operate across three main divisions: Client Solutions; Legal Process Optimisation; and Digital Innovation.
As noted, the move highlights the growing reality that having an internal capability to test out and implement new types of tech – as opposed to just 'keeping the lights on' and maintaining basic operational tech – as well as developing or customising off-the-shelf tech to specific firm or client needs, is becoming 'normal'. In this case, they've also added that capability to the project management of tech-heavy legal processes, e.g. doc review, which makes sense.
Whereas a few years ago, such organisational changes were mostly the domain of the larger international law firms, this is now a far wider phenomenon. For example, Matheson, although a top firm in Ireland, is not a giant in terms of size, with only around 90 partners.
This has several important factors:
But back to Matheson, the new group will serve clients in various business and industry sectors, according to Tom Connor, Head of the Matheson Digital Services Group.
'The continued integration of digital into our core legal business is an important strategic development for the firm [as it] allows us to respond to market demand for technology-enabled solutions.
'In an increasingly competitive legal market, establishing the new Group also provides us with the right talent, diverse expertise and the platform in order to be at the fore of the new digital legal economy moving forward.'
Matheson's Managing Partner Michael Jackson commended the firm's move to combine its digital offering with its traditional services and 'understanding' of clients' businesses.
'As an internationally focused law firm with six global offices, we recognise that our clients' needs and expectations are continuously changing.  
'The establishment of the Matheson Digital Services Group reflects both these changing client needs and our commitment to a collaborative approach that is client-focused by combining innovative people, processes and technologies to help solve problems and carry out legal work more effectively and efficiently,' Jackson said.
Share this: