Intel Announces 288 E-Core Sierra Forest Variant at Innovation 2023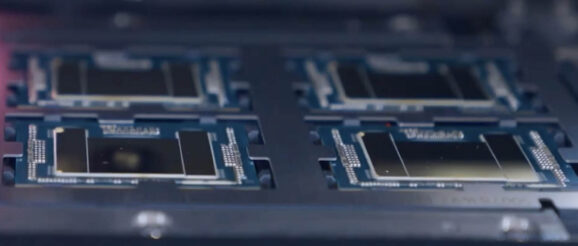 Intel has a cool announcement at Innovation 2023. The company has the 288-core Sierra Forest CPU on the roadmap. This is Intel's lower power per core answer for cloud service providers that will compete with the 192 core Arm-based AmpereOne and the 128 core AMD EPYC Bergamo (and future AMD CPUs.)
We saw this in the event's press release and it will likely be featured at the keynote. We are going to update this piece as we get more from the event.
Intel Announces 288 E-Core Sierra Forest Variant at Innovation 2023
Here is the excerpt from the Intel Innovation 2023 press release:
Sierra Forest, with E-core efficiency and arriving in the first half of 2024, will deliver 2.5x better rack density and 2.4x higher performance per watt over 4th Gen Xeon and will include a version with 288 cores. And Granite Rapids, with P-core performance, will closely follow the launch of Sierra Forest, offering 2x to 3x better AI performance compared to 4th Gen Xeon. (Source: Intel)
While the mainstream Sierra Forest Xeon will have 144 cores, there is a 288-core model. We previously had heard about this 288 core part, but Intel has not been talking about it recently. Here is the dual die Sierra Forest with the two I/O dies on either end:
The big question is whether the 288 core part is going to be the go-to part for cloud providers or if lower core count parts will be popular. For example, Ampere saw a lot of adoption in its cloud-native Arm CPUs at 64 cores even though it could produce chips with twice the core count.
Intel also had a nugget about the future version:
Looking ahead to 2025, the next-gen E-core Xeon, code-named Clearwater Forest, will arrive on the Intel 18A process node. (Source: Intel)
So Intel is not just announcing an E-core variant for 2024, but it is already setting expectations for a next-generation Clearwater Forest in 2025, changing the latest cadence.
Final Words
Currently, Intel does not have a cloud-native CPU, but the company appears to have a roadmap to remedy that soon. The 288 E-core Xeon is interesting, but it is also one we are going to wait to see in the lab before we get too excited.
One thing is for sure, server core counts are about to explode!