Island University's Division of Research & Innovation Awards COVID-19 Grants Texas A&M University-Corpus Christi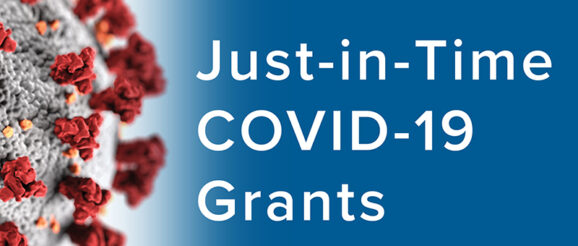 CORPUS CHRISTI, Texas– As the COVID-19 infection continues to impact neighborhoods around the nation, Texas A&M University-Corpus Christi scientists play a crucial function in bringing their expertise and abilities to bear upon comprehending these challenges, testing possible interventions, and offering possible options. 7 faculty jobs were just recently granted $2,500 each as part of the COVID-19 Just-in-Time internal funding program sponsored by the Department of Research Study & & Innovation(R&I).
"The impacts of COVID-19 are far-reaching and include not just the apparent effects on human health, but likewise include instructional repercussions, behavioral and social norms, the economy, and worsening social, racial, and ethnic disparities, to name a few," said Dr. Ahmed Mahdy, R&I Vice President. "I'm happy to report that all those within R&I have been flexible in providing its services during the pandemic and innovative in promoting our mission."
The awardees consist of:
Leticia R. Bajuyo
Partner Teacher of Art
Finding inspiration from the effects of the COVID-19 virus, Bajuyo prepares to use the financing to complete 4 masterpieces. The artworks– part of a job entitled Picturing Social Distance Links while Social Distancing, capture and reveal the problems of the present pandemic, and are a conceptual action to social distancing, according to Bajuyo. The very first piece of the series was originally produced for online screen. With this financial backing, the complete series will be shown in cities across the country, consisting of Mobile, Alabama; Dallas, Texas; Laramie, Wyoming; and Ada, Oklahoma.
Dr. Daniel Bartholomay
Assistant Teacher of Sociology
Dr. Sining Kong
Assistant Professor of Communication
Studying how the virus has impacted lifestyle for people of color, research by Bartholomay and Kong is titled Coronavirus and Racial Discrimination: A Resume Audit Study. The study will work to better understand potential bias and discrimination caused by COVID-19 and evaluate whether death salience– being reminded of death– has affected racist attitudes and behaviors. The team notes that in spite of claims of going into a post-racial society, racism stays a prevalent social problem that negatively affects the lifestyle for individuals of color.
Dr. Marge Benham-Hutchins
Associate Professor of Nursing
Carrying out among the more troubling results of the COVID-19 pandemic, Benham-Hutchins' research will assist comprehend how visitor restrictions and patient seclusion treatments affect how providers, clients, and relative interact and share crucial patient information throughout hospitalization. This study will develop on her ongoing program of research that concentrates on how communication patterns influence client outcomes and patient, family, and caretaker needs, and how supplier habits and institutional policies inhibit or support patient, household, and caretaker access to health details during hospitalization. Benham-Hutchins' study, titled No Visitors Allowed: Patient, Family, and Company Interaction throughout a Public Health Emergency situation, will result in a peer-reviewed article, forming the foundation for a research proposal for submission for continued internal and external research study financing.
Dr. Heather DeGrande
Assistant Teacher of Nursing
Worried about the lives of those fighting the infection on the frontlines, DeGrande will examine the human experience of working nurses attending graduate school during the COVID-19 pandemic. This pandemic has had educational consequences, she says, and understanding the accounts of working nurses is necessary to planning future academic interventions and for future comparable circumstances (natural disasters, pandemics, and so on). Keeping working nurses in graduate school is an obstacle external to crisis. Understanding the experience throughout a crisis, as in the COVID-19 pandemic, will also show societally crucial to the nursing scarcity but also to the call by the Institute of Medication for nurses to obtain college.
Dr. Tammy McGarity
Assistant Teacher and Physician in Nursing Practice Program Organizer
Dr. Sara A. Baldwin
Associate Teacher of Nursing and Associate Dean for Academic Programs
Strengthening the value of the health care professional's preparedness and education, McGarity and Baldwin's study, entitled Nurses' Practice Preparedness and Competency during a Public Health Crisis and Pandemic, will survey nurses' practice preparedness during a pandemic and examine their proficiency readiness for public health emergencies in the wake of COVID-19. According to McGarity, the research will notify educators of the translational and interventional ramifications of existing nursing education on the care being provided during the pandemic.
Dr. D. Palaniappan (Buddy)
Partner Teacher of Applied Mathematics
Dr. S.M. Mallikarjunaiah (Malli)
Assistant Teacher in the Department of Mathematics and Statistics
Friend and Malli will seek to offer basic, useful models for epidemic dispersing that depend just on selective criteria that usually define an infectious illness such as COVID-19, the infection rate and death over a period of time. The private investigators will reveal that the design they exist has the very same, and even higher, predictive power than that of among the most widely utilized techniques in epidemiology, the SIR design. The investigators plan to release a research short article and submit a proposal on deterministic designs.
Dr. Kateryna Wowk
Director of Texas OneGulf, Harte Research Institute for Gulf of Mexico Researches
The goal of the study by Wowk is to systematically assess local and organization impacts from COVID-19 through telephone survey in 4 rural Coastal Bend counties: Aransas, Bee, Refugio, and San Patricio. Rural communities do not have capability to collect and evaluate information in an organized way that can then be used to demonstrate need, she notes. Without comparable and documented data, these neighborhoods are less competitive in pursuing federal, state, and philanthropic grants and other funding assistance. Objectives of the study are to determine economic effects to small company in rural neighborhoods; assess preparedness to re-open; examine economic effects to towns in rural counties; document impacts and match exceptional requirement to COVID-19 or other financing opportunities in a tailored strategy for neighborhoods; and evaluate possible for regional-scale projects for funding throughout the 4 counties.