It's time to replicate T-Hub innovation model across India: Srinivasa Rao, CEO, T-Hub | Technology News – The Indian Express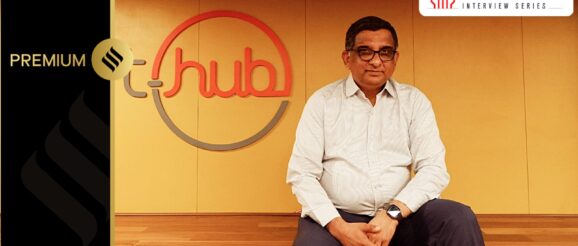 Its CEO, Srinivasa Rao Mahankali, has over three decades of experience in the information technology industry, having co-founded and exited two successful ventures: Aujas, which was acquired by National Stock Exchange Information Technology (NSEIT) in 2019, and Network Solutions, which was acquired by IBM in 2005.
Now as the CEO of T-Hub, he is a key driver of the unique partnership between the Government of Telangana, the International Institute of Information Technology, the Indian School of Business and the National Academy of Legal Studies and Research and the private sector.
Srinivasa Rao spoke to indianexpress.com about the journey of T-Hub, how it could be replicated across the country, the startups which had a significant impact on society, and his thoughts on new funding models for social enterprises. Edited excerpts:
Venkatesh Kannaiah: Can you name a few startups incubated/mentored at T-Hub which you think have created an outsized social impact?
Srinivasa Rao Mahankali: There had been almost 110 odd impact startups we had incubated at T-Hub. A few of these went on to have a significant social impact.
Banyan Nation was one such startup which we incubated. It is a vertically integrated plastic recycling company with a proprietary plastic cleaning tech which converts industrial plastic waste into granules. It is helping global brands use more recycled plastic. Plastic recycling is an informal, low tech sector, but Banyan Nation has built unique circular economy initiatives in sectors like automotives which can be extended to other areas. It has integrated last mile waste collectors using technology. It is also helping civic bodies understand their plastic waste flows, and using data to make their process efficient.
Donatekart was another startup that we incubated. It is a unique platform in the crowdfunding sector, bringing together individual donors, corporates and the nonprofit sector. Here the platform allows you to donate directly to the nonprofit, not in cash, but in kind. Ideally it is food or other essential items which the nonprofit might be distributing to disadvantaged sections. It has brought a level of trust and transparency to the sector.
Financepeer is a fintech product which allows for students and parents to pay for their children's education upfront and then repay the fees in installments. This was particularly useful for parents during the Covid pandemic.
Advertisement
Kisanwala is another incubation venture. It is a digital agri marketplace for farmers that reduces farmer's risk and helps increase their revenues. They enable farmers to become self-reliant with modern-day digital agricultural technology, real-time knowledge and information, quality inputs, and marketing support.
Venkatesh Kannaiah: Have there been any startups in the civic tech/gov tech space?
Srinivasa Rao Mahankali: Yes, there have been a few. One of these, with whom we worked for a corporate engagement, was Haqdarshak. It is a civic tech venture which provides an assisted tech model of providing access to beneficiaries to a large number of government programmes.
Though a short term engagement, T-Hub takes pride that Haqdarshak is solving the problems of common people who are not clear on which government scheme is relevant to them or which government subsidy they can access. They provide offline and online support at the beneficiaries homes, and they have also trained a large number of support agents, to provide help making it an assisted tech product.
Venkatesh Kannaiah: Can you name a few of your startups which you think are on the journey to create a significant social impact.
Srinivasa Rao Mahankali: Monitra Healthcare is a startup in the medical devices space, and this device is in the cardiac care segment. It works on irregular heart rhythms and provides tracking for up to a week for doctors to understand the underlying issues. It has a portable ECG, a recorder to record the patient's heartbeat for seven days and a monitoring system that transmits data in real time.
Onward Assist is a cancer analytics platform that assists pathologists in better cancer diagnosis. By using the latest image analysis and computational power, it helps in identifying cancer biomarkers with a reduction in reporting time. It assists doctors in their decision making and has tools to help in better treatment decisions.
Race Energy is another startup incubated at T-Hub. It is a deep-tech battery swapping company building swappable battery packs. This is for the two-wheeler and three- wheeler sector and they are also planning a network of battery swapping stations.
Venkatesh Kannaiah: Any startup which you think is a long bet, but could prove to be a gamechanger
Srinivasa Rao Mahankali: Yes. There is an interesting startup which we think is a long bet, but we are very optimistic about it. It is BluJ Aero, which is developing a hybrid-electric Vertical Take Off and Landing aircraft powered by hydrogen fuel cell technology for regional transportation. It plans to make aviation simpler and sustainable through long-range vertical take-off and landing (VTOL) aircraft, powered by sustainable energy sources. If this bet pays off, it would have a large impact. The team has domain expertise having previously built aircraft, rockets, wind turbines, and advanced propulsion systems.
Venkatesh Kannaiah: What has been your learning from incubating/mentoring these social startups?
Srinivasa Rao Mahankali: For tech for good startups, the success mantra is the same as with all startups. One needs a dedicated team with complementary skills with finance and business development as the key skills. Many times, single founders have a great idea, but it is not sustainable moving forward. Secondly, the focus has to be on innovation and not some copycat models. Third and most important is not getting distracted. After all, one must be clear of the problem you are trying to solve and who is to pay for it.
Venkatesh Kannaiah: Can you share T-Hub's journey and its impact on the innovation ecosystem in India?
Srinivasa Rao Mahankali: T-Hub is unique in many respects. Though it was started by the government, it is run like an enterprise, with professionals with significant experience in the innovation ecosystem, both in India and abroad. We have a very supportive government, which has also enabled the infrastructure, a professional board and it is run with a single-minded purpose to make an impact.
It is an innovation ecosystem which is being seen as a model across India, and around 6-7 states are very keen to replicate this model. We are working with them to help them understand this model, and when a formal agreement is signed, we will help them put the structure, systems, staffing and skills in place.
We run a variety of programmes. Rubrix – India's Leading Product Readiness Program, Lab32- India's Longest-Running Market Readiness Program,
T-Angel -Investment Readiness Program and AIC T-Hub -Innovation and Incubation for every entrepreneur. Such programmes are not found under one roof, even in global incubation hubs.
We also run T-Bridge, which is T-Hub's international programme that aims to build bridges for startups to scale globally. Programmes under T-Bridge target both Indian startups ready to go global and international startups looking for support to enter Indian markets.
It is a rare amalgam of industry, academia and the government working together to build an innovation ecosystem.
Venkatesh Kannaiah: What are the challenges that social impact startups face, and how does T-Hub help to overcome these challenges?
Srinivasa Rao Mahankali: Funding is the key challenge. We find that the social stock exchange has begun and the first entity has also listed. There is also the concept of Zero Coupon Zero Principal instruments for raising funds for nonprofits and social enterprises. There would be no interest payments, nor any repayments. Something like this should be worked out for social impact startups.
It is the only way to fight donor fatigue, and with social impact startups have a long runway, this is a way out for raising funds. Profits should not be seen as an ugly word, and after all, profit with purpose would be the only way out.
At T-Hub, we are having conversations with various developmental financial institutions for working on startups related to climate change.