Jim Greenwood set to depart from BIO after US elections — vows to ensure lawmakers don't 'kill innovation'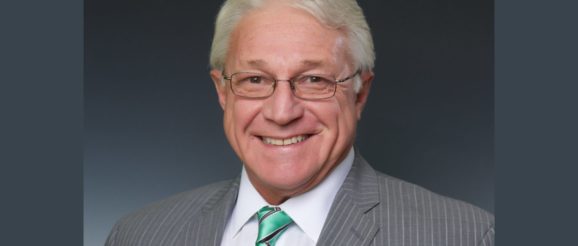 The herculean US drug lobby is losing one of its flagbearers: BIO CEO Jim Greenwood.
For more than 14 years Greenwood has led BIO, which has tripled in size under his reign and rebranded itself as the Biotechnology Innovation (previously Industry) Organization. He is set to depart after the US elections next year, and will help transition a new leader to represent the biotech industry and "defend innovation from domestic political attacks."
The announced exit comes at a tenuous period for the US biopharma, which is under fire for drug price hikes and is facing intensifying scrutiny by politicians, policymakers and patients. The industry's reputation has gone from bad to worse to rock bottom, as a slew of scandals — from the opioid crisis to the prices of prescription drugs — take their toll.
BIO, which has an $85 million operating budget and also represents biotechnology efforts within agriculture and energy, did not disclose the reason behind Greenwood's departure.
"All of us at BIO will continue to depend on his thoughtful stewardship for the next 15 months as we fight short-sighted attempts to drain capital from our sector and curtail the intellectual property rights of innovators," recently appointed BIO chairman Jeremy Levin noted in a statement.
Greenwood, who once served as a member of the GOP bloc called the Tuesday Group, emerged as BIO's second-ever leader in 2005, succeeding founding President Carl Feldbaum — after representing a Pennsylvania district in the US House of Representatives.
In Congress, Greenwood served as a senior member of the House Energy and Commerce Committee overseeing health care policy — helping efforts to modernize the FDA, pass the Medicare Part D prescription drug benefit for seniors, and lift the ban on embryonic stem-cell research (although the Trump administration has recently limited that research by aborting access for NIH scientists), BIO said.
Akin to its influential lobbying counterpart PhRMA, the 68-year-old Greenwood has entrenched BIO's position in Congress. He led industry negotiations with Congress related to patient-centered drug development, promoted the biosimilars industry and enlisted the endorsement of Senator Ted Kennedy (D-MA) and Orrin Hatch (R-UT) for the industry.
"This is a critical moment for our industry as our companies take a beating in the court of public opinion," Greenwood said in a strongly-worded statement. "I will continue my full-throated advocacy to ensure our elected officials do not kill innovation in a populist furor and prevent our scientists from delivering a new generation of genomic cures."
Greenwood's impending departure was first reported by Sarah Karlin-Smith at Politico.