Journey to Innovation: How SOPA's NusaTrip Acquisition is Redefining Travel in Southeast Asia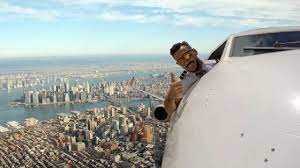 In the rapidly expanding travel sector of Southeast Asia, Society Pass Inc. (NASDAQ:SOPA) is making significant inroads with its strategic acquisitions, particularly NusaTrip. As a macro analyst, this article explores SOPA's travel segment, focusing on the role of NusaTrip in its portfolio, SOPA's overarching strategy in the travel sector, and how it stands in comparison to other publicly traded companies in capitalizing on the growing market of Southeast Asian travelers.
NusaTrip: SOPA's Gateway to Southeast Asian Travel Market
NusaTrip, an online travel agency acquired by SOPA, is a cornerstone of its travel segment. This platform offers a wide array of travel services, including flight bookings and hotel reservations, tailored to the Southeast Asian market. NusaTrip's integration into SOPA's ecosystem represents a strategic move to capture the burgeoning demand for travel services in the region.
SOPA's Travel Sector Strategy
SOPA's approach in the travel sector is marked by strategic acquisitions and expansion plans. The acquisition of NusaTrip is part of a broader strategy to establish a strong foothold in the travel industry. SOPA aims to leverage NusaTrip's existing market presence and customer base to expand its services and tap into new segments of the travel market.
Comparative Analysis with Publicly Traded Competitors
SOPA's foray into the travel sector places it in direct competition with other publicly traded companies that have a significant presence in Southeast Asia's travel industry. Key competitors include:
Expedia Group, Inc. (NASDAQ: EXPE): A global giant in online travel services, offering a comprehensive range of travel products and services.
Booking Holdings Inc. (NASDAQ: BKNG): Known for its diverse portfolio of travel fare aggregators and travel fare metasearch engines.
Trip.com Group Limited (NASDAQ: TCOM): A leading provider of travel services including accommodation reservation, transportation ticketing, and packaged tours.
SOPA's Competitive Edge
While facing stiff competition, SOPA can leverage NusaTrip's local market knowledge and tailored services to offer a unique value proposition. Unlike global players like Expedia and Booking Holdings, SOPA's focus on integrating local travel services with its broader digital ecosystem could provide a more personalized and seamless experience for Southeast Asian travelers.
The travel market in Southeast Asia is characterized by a growing middle class and an increasing propensity for travel. SOPA's strategy of targeting this market through localized services and strategic acquisitions positions it well to capitalize on this trend. The key will be to differentiate its offerings from those of global competitors and to tap into the unique travel preferences of the Southeast Asian consumer.
SOPA's investment in the travel sector, particularly through NusaTrip and other strategic acquisitions, demonstrates its commitment to capturing the growing market of Southeast Asian travelers. While the competition with established players like Expedia, Booking Holdings, and Trip.com is formidable, SOPA's localized approach and integration into a broader digital marketplace offer a unique pathway to success. The future of SOPA in the travel sector will depend on its ability to innovate, adapt, and offer a differentiated experience to the dynamic and diverse travelers of Southeast Asia.
The post Journey to Innovation: How SOPA's NusaTrip Acquisition is Redefining Travel in Southeast Asia appeared first on Wall Street PR.