Keep or Kill? How to Determine an Innovation's Potential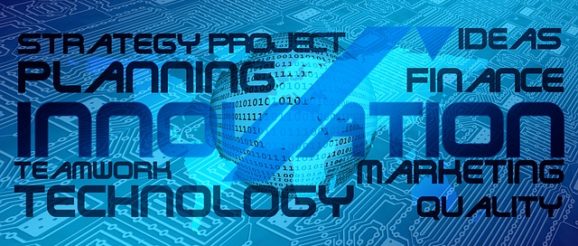 When I meet with innovators to explore their ideas and inventions, something peculiar happens. These innovators get so excited to tell me about the features of their invention, they forget to focus on the problems it solves, or why it's important in the first place.
To help these innovators begin to quantify the value of their solution, I created the Ten Ps & Qs of New Value Creation.
The Ps & Qs provide a framework for inventors to establish and communicate a straightforward description of the need for and new sources of value they believe their invention or business model can deliver.
Answers to these ten P categories can be used to determine whether or not an idea needs to be incubated, pushed further, or abandoned. It is one of the first steps in fast, frequent, frugal failure.
Problem: Address what problem you're solving. What failures are you addressing and what pain points do they create? How acute is the problem and pain points? What does the future look like if this problem is removed?
Question: What failure, pain, tension, and problem are you addressing?
Point of View: Think about why your solution is needed and what makes it better than alternative solutions. What do you have that others don't? What makes this innovation the one to solve the problem at hand? How does it change the way value is created and delivered?
Question: What secret sauce do you have that is better than alternatives?
Proposition: What is your key value proposition? This is where you address the Five Cs of the value proposition: cost, convenience, confidence, compensation, and connection. Remember that people hold more confidence in value propositions that are based on quantified and documented sources of value, so detail your answers carefully.
Question: How do you address the 5 C's of the value proposition?
Possibilities: Now it's time to look to the future. What type of impact can this solution make? How big is the initial early adopter market, and how large is the larger opportunity market? How big could this business opportunity realistically become?
Question: How big could this be in 1, 3, 5, 10 years with which segments?
People & Partners: Every business needs people and partners. Here is where you determine yours. Who do you need to bring this solution to life and make it a successful endeavor?
Question: Who do you need to make this successful?
Plan & Process: What does your overarching plan look like? Think of the resources you need to get a prototype, pilot, and early commercial launch. What do your minimal viable product (MVP) 1.0, 2.0, 3.0 look like? Also consider timing: how long will take to move the business forward?
Question: How will you execute your successful MVPs?
Position: Evaluate the competitive landscape. What type of position could you achieve in the market, and who will you threaten? How much power do they have to stop you?
Question: Why and how will you impact the industry structure?
Promotion: Make a go-to-market strategy and consider the channels, marketing tactics, and digital/social strategies you have access to and can leverage for promotion.
Question: What is your go-to-market strategy, channel(s), and distribution?
Products: Now you make it tangible. What are the products, services, programs, solutions, and/or platform offerings? How do they compare to the alternatives in the market?
Question: What is your product, service, offering, and/or solution?
Profits: This is where you dive into the economic details of your business model. How do you make money? What are your potential earnings? Break down you cost structure, potential sale price, and likely buyers.
Question: Where and how do you make money for the company and investors?
Identifying new sources of value through the Ten Ps & Qs helps us begin to quantify the amount of value created by a potential innovation, which helps us determine whether or not to incubate the new invention.
To get started on determining your own innovation's worth, fill out the contact form below and get access to my exclusive Ps and Qs workbook.