Kimberly O'Neil Shares Business Expertise Through New Social Innovation Startup Founders Summit » Dallas Innovates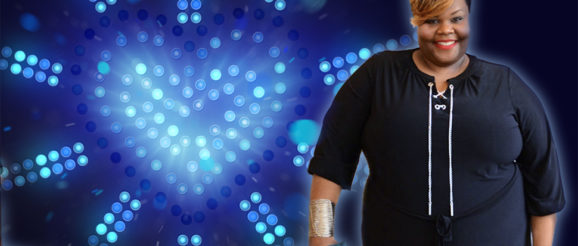 Last week, Kimberly O'Neil—a Dallas-based executive leader, professor, and startup nonprofit and social inno consultant—was awarded the United Way Social Innovation Award for bettering the North Texas community with her ideas and unique ways of thinking. Now, O'Neil plans on sharing what she's learned thus far in her career through a new event called the Social Innovation Startup Founders Summit.  
The daylong Summit will train attendees on three main topics: capacity building, communication and positioning for founders, and the economic value of organizations along with how they serve the community. 
O'Neil intends to share training resources and tools with all attendees through a variety of social innovation-related topics.
Guests that choose the VIP experience can attend a pre-event reception and a live recording of O'Neil's Giving Blueprint Podcast, as well as receive a 30-minute virtual consulting call with her.
"I have a proven method that works and it's about helping organizations to build capacity and build a business that just happens to solve a community solution."
Kimberly O'Neil
"If you're very new to this space, you've never really had any training, you've been figuring it out on your own, or you just started your initiative yesterday, this is a place where you can come," O'Neil told Dallas Innovates. 
O'Neil runs the two Dallas-Fort Worth-based organizations, Giving Blueprint and Cause Studio, that are collaborating on the Summit. After more than 25 years of developing local communities throughout her career, O'Neil wants to share her knowledge with like-minded founders, so she decided to create the Summit. 
O'Neil's Giving Blueprint is a for-profit organization that supports the local community through projects like strategic partnership development, neighborhood revitalization, and civic education. Cause Studio is a collaborative nonprofit organization that was created so startup nonprofit organizations that can't afford the support they need are able to receive cost-friendly training and resources. 
O'Neil knows her stuff, too. As an advisory committee member for the United Way of Metropolitan Dallas' Social Innovation Accelerator, she recently helped an organization that had never raised more than $9,000 total get to more than $100,000.
"I have a proven method that works and it's about helping organizations to build capacity and build a business that just happens to solve a community solution," O'Neil says. 
O'Neil has been all across the country—she earned her bachelor's degree in North Carolina and went on to lobby in New York City and Washington D.C.—but she now spends the majority of her time helping the North Texas community.
On top of running two local organizations, O'Neil is also the vice chair for the City of Plano's Community Relations Commission and a political science professor at Collin College.  
The Social Innovation Startup Founders Summit is the last piece of O'Neil's old model for helping others, but it will soon be replaced with a major business shift. But, the event aims to make a lasting impact on the attendees and their organizations long after the old training model is gone. 
"Our biggest hope is to be able to just ensure that when these founders and when these newer nonprofit and social innovation professionals are looking for a resource, we are building the pipeline and network in the community," O'Neil says. "And that those resources will be available, if not through us, then through this collaborative space."
Tickets for the Social Innovation Startup Founders Summit cost $197 for general admission and $297 for VIP access. If you want to learn more about the summit, go here. 
Get on the list.
Dallas Innovates, every day.
Sign up to keep your eye on what's new and next in Dallas-Fort Worth, every day.
One quick signup, and you're done.
View previous emails.
R E A D   N E X T
From in-race VR (DXC Technology 600 Indycar Race) to celebrity baseball (Dirk Nowitzki's 2019 Heroes game) browse our curated selection of events to plan your next week—and beyond.
Rebuilding Our Heroes has created its first "green" house prototype—made out of a shipping container—and has plans to build a production facility in Collin County later this year.
City leaders hope to have the Near Southside neighborhood in the heart of Fort Worth designated a medical innovation district by the fall. The designation would have the potential of adding thousands of medical and technology related jobs.