KushCo Signs Sales and Innovation Agreement with ExtractionTek Solutions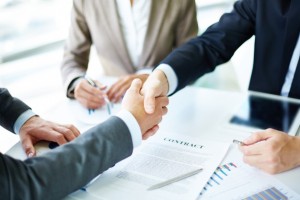 KushCo Signs Sales and Innovation Agreement with ExtractionTek Solutions
KushCo Holdings, Inc. (OTCQB: KSHB) ("KushCo" or the "Company"), the parent company of innovative cannabis industry leaders such as Kush Supply Co., Kush Energy, The Hybrid Creative, and Koleto Packaging Solutions, which provide a range of services and products for the regulated cannabis, CBD and other related industries, today announced it has signed an exclusive sales and innovation agreement with ExtractionTek Sales, LLC, dba. ExtractionTek Solutions ("ETS"), a leading provider of closed loop hydrocarbon extraction equipment, based in Colorado. The reciprocal agreement is designed to drive additional client expansion for both companies through their complementary operations.
KushCo's Kush Energy division supplies the cannabis industry with tested, ultra-high purity solvents and hydrocarbons, which are essential in the extraction process for the production of products including oils, edibles and waxes. An outcome of partnering together and cross-training, will be the development for new innovative solutions and offerings to the market, further facilitating how customers are able to scale and grow as a result of working with Kush Energy.
Under the terms of the agreement, Kush Energy will refer any of these customers that may also need extraction equipment to ETS. In turn, ETS will also refer its hydrocarbon equipment customers that have a need for solvents and hydrocarbons to KushCo's Kush Energy division. To optimize the partnership, Kush Energy and ETS will also train each other's teams about trends, best practices, safety and operational standards. The mutually beneficial agreement is for an initial two-year period, with an option to renew thereafter.
"Our agreement with ETS will allow us to capitalize on the growing demand for closed loop hydrocarbon extraction by businesses that ultimately need solvents and hydrocarbon gases, generating additional opportunities for our aggressive customer expansion," said Jason Vegotsky, the President of Kush Supply Co. "ETS provides innovative solutions for quality-manufactured, efficient and safe extraction equipment and maintains strong customer relationships in many of the same key domestic markets that we currently operate within, further enhancing the opportunity to cross-sell our customer base."
"ExtractionTek clearly recognizes the value of the Kush Energy offering and looks forward to introducing these services to our legacy and new clientele," said Sean Winfield, Chief Marketing Officer of ETS.  "The need for ultra-high purity solvents available to operators at a site level has grown substantially throughout the cannabis industry in recent years.  Working with Kush Energy to help remove supply-side barriers related to solvent delivery offers ETS the opportunity to improve our legacy client's operations, while continuing to expand our client base through this strategic partnership."
To be added to the distribution list, please email [email protected] with "Kush" in the subject line.
About KushCo Holdings, Inc.
KushCo Holdings, Inc. (OTCQB: KSHB) is the parent company to a diverse group of business units that are transformative leaders in the cannabis, CBD and other related industries. KushCo Holdings' subsidiaries and brands provide exceptional customer service, product quality, compliancy knowledge and a local presence in serving its diverse customer base.
KushCo Holdings' brands include Kush Supply Co., a dynamic sales platform that is the nation's largest and most respected distributor of packaging, supplies, and accessories, Kush Energy, which provides ultra-pure hydrocarbon gases and solvents to the cannabis and CBD sector, Hybrid Creative, a premier creative design agency for cannabis and non-cannabis ventures, and Koleto Packaging Solutions, the research and development arm driving intellectual property development and acquisitions.
Founded in 2010, KushCo Holdings has now sold more than 1 billion units and regularly services more than 5,000 legally operated medical and adult-use dispensaries, growers, and producers across North America, South America, and Europe. KushCo Holdings subsidiaries maintain facilities in the five largest U.S. cannabis markets as well as having a local sales presence in every major U.S. cannabis market.
KushCo Holdings strives to be the industry leader for responsible and compliant products and services in the legal cannabis and CBD industry. The Company has been featured in media nationwide, including CNBC, Los Angeles Times, TheStreet.com, Entrepreneur, and business magazine Inc.  While KushCo Holdings services all facets of the cannabis and CBD industries, it has no direct involvement with the cannabis plant or any products that contain THC or CBD.
About ExtractionTek Solutions LLC.
ExtractionTek Solutions, LLC. provides industry-leading hydrocarbon extraction equipment, custom extraction solutions, support, maintenance and consultative services to many of the world's most admired cannabis and CBD brands and manufacturers.  Our people work across all legal cannabis markets domestically and internationally, delivering Professional Engineer reviewed production solutions with measurable and consistent results to its operators.
Founded in 2011, ExtractionTek Solutions was organized in response to the growing need for quality manufactured, safe equipment for the emerging cannabis extraction industry.  As the industry continues to expand, ExtractionTek Solutions continues to meet the industry's needs through innovative technologies, products and services extraction clients and regulatory agencies require to ensure the safety of its operators and facilities.
Forward-Looking Statements
This press release may include predictions, estimates or other information that might be considered forward-looking within the meaning of applicable securities laws. While these forward-looking statements represent the Company's current judgments, they are subject to risks and uncertainties that could cause actual results to differ materially. You are cautioned not to place undue reliance on these forward-looking statements, which reflect the opinions of the Company's management only as of the date of this release. Please keep in mind that the Company is not obligating itself to revise or publicly release the results of any revision to these forward-looking statements in light of new information or future events. When used herein, words such as: "potential," "look forward," "expect,"  "believe," "dedicated," "building," or variations of such words and similar expressions are intended to identify forward-looking statements. Factors that could cause actual results to differ materially from those contemplated in any forward-looking statements made by the Company herein are often discussed in filings the Company makes with the United States Securities and Exchange Commission (SEC), available at: www.sec.gov, and on the Company's website, at: www.kushco.com.
Anne Donohoe / Nick Opich
KCSA Strategic Communications
212-896-1265 / 212-896-1206
Phil Carlson / Elizabeth Barker
KCSA Strategic Communications
212-896-1233 / 212-896-1203
ExtractionTek Solutions Contacts
Samantha Osborne / Sean Winfield
Carbon 8 Marketing Company / ExtractionTek Solutions
720-504-4516 / 720-515-9254
Matthew Ellis / Sean Winfield
About Ryan Allway
Mr. Allway has over a decade of experience in the financial markets as both a private investor and financial journalist. He has been actively involved in the cannabis industry since its inception, covering public and private companies.
Visit the Marijuana Index
Discover Cannabis Investments
Sign-up for our free cannabis investment newsletter to discover the latest opportunities in the space.
Michael Williams – Managing Attorney at GoPublicDirect.com
In this episode, we will be speaking to Mr. Michael T. Williams, Esq. Mr. Williams is the Managing Attorney at GoPublicDirect.com, website of the Williams Securities Law Firm. After five years with the SEC as an Enforcement Attorney, he has been helping companies go public either through Direct, Reverse Merger with a Public Shell or […]
Heliospectra AB
Heliospectra AB develops innovative LED lighting solutions leveraging its extensive light spectrum and intensity research. The company's innovative engineering and software enables customers of any size to customize their own light recipes that are optimized to specific plant genetics.
The Supreme Cannabis Company Inc.
The Supreme Cannabis Company is a Canadian publicly traded company committed to providing premium brands and products that proudly reflect its consumers, people and uniquely innovative culture.