Lego adapts to human behaviour that's wiping out the toy shops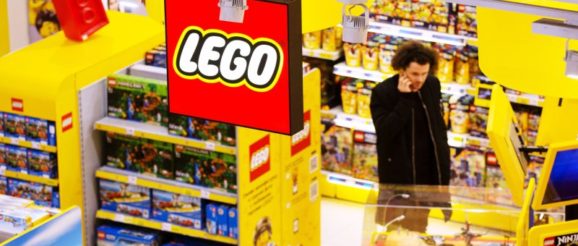 COPENHAGEN: Lego is preparing for a world in which online sales will double over the next half decade as the quaint habit of buying toys in shops becomes the exception rather than the rule.
Niels B. Christiansen, the chief executive officer of the Danish maker of the world-famous toy building blocks, says Lego expects to see most of its growth via Internet commerce.
"Online and e-commerce sales have become increasingly significant for us and for the industry,'' he said in a phone interview.
"It's where we see the biggest growth rates.''
The comments point to a painful shift that has already cost the lives of many small family-owned toy stores and contributed to the demise of retail giants like Toys "R" Us businesses that fail to acknowledge the change in consumer behaviour face a bleak and potentially short future.
For Lego, the shift to online sales means kids won't get to "feel the toys or shake the boxes" like they can in physical stores, the CEO said.
So the challenge now is figuring out how to replace that experience online.
"We see that an increasing number of people start their search for products online, via Google or Amazon,'' Christiansen said.
"They may end up buying the product in a physical store, but online is where they start."
For now, traditional toy stores still provide roughly a third of Lego's sales. When Toys "R" Us collapsed, Lego lost "a big and important customer, also on a global scale,'' he said.