Leica Unveils ZM 11: A Timepiece Fusing Tradition and Innovation – techcoffeehouse.com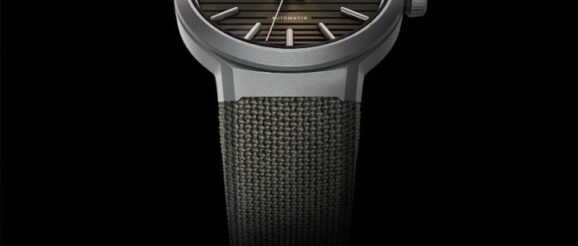 TL;DR: Leica introduces the ZM 11, a testament to watchmaking history, blending timeless design and precision craftsmanship. Engineered by Swiss movement developer Chronode, the automatic Leica Calibre LA-3001 boasts exceptional accuracy and a 60-hour run time. The ZM 11's attention to detail shines through meticulous finishing techniques, encased in a 10 atm water-resistant shell. The watch face, a canvas of light and shadow, features a unique dual-layered design. The Leica Easy Change system allows seamless adaptation for any occasion. The ZM 11 collection offers three distinct timepieces, each with a range of band options.
Leica, renowned for its legacy in precision optics, steps into the realm of horology with the introduction of the Leica ZM 11. This timepiece pays homage to over 150 years of innovation and dedication to watchmaking, embodying a celebration of timeless design and exquisite craftsmanship.
Engineered by Chronode, a prominent Swiss movement developer, the automatic Leica Calibre LA-3001 sets a new standard with its impressive precision of -4/+6 seconds per day and a remarkable 60-hour run time. This calibre, measured in five positions, ensures accuracy in every scenario and is adorned with 35 jewels. The painstaking attention to detail is evident in the sandblasting, brushing, and polishing techniques, reminiscent of the movement finishes found in Leica's esteemed ZM 1 and ZM 2 watches. Encased in a 10 atm water-resistant titanium or stainless steel shell, 41 mm in diameter, the ZM 11 not only paves the way for future innovations but also embodies the hallmark aesthetics of Leica design.
The watch face of the Leica ZM 11 is more than a surface – it's a canvas where light and shadow interplay, creating depth. The Launch Edition's dual-layered dial transitions from sleek black to vibrant red, offering a visual gradient achieved through fine mechanical craftsmanship, rather than relying on printed visuals. The brushed indexes with polished edges feature a luminous filling for high-visibility in any lighting condition. The hands, diamond-cut and softly faceted, exhibit a combination of deep brushed and sand-blasted surfaces that reflect beautifully in the light.
Adaptability is at the heart of the ZM 11, thanks to the Leica Easy Change system, reminiscent of the lens release button on a Leica camera. With a simple press of the red dot, the ZM 11's appearance transforms, offering options of elegant titanium and stainless steel, vulcanized rubber, or resilient fabric watch straps. Each band is designed for comfort, seamlessly complementing the watch's linear aesthetics, ensuring a captivating visual experience.
The Leica ZM 11 is a testimony to engineering excellence and unparalleled craftsmanship, embodying Leica's commitment to creating new perspectives within innovation and design. Every second with the ZM 11 is a new experience, a testament to Leica's bold steps in horology.
The ZM 11 collection adds three distinct timepieces to the Leica Watch Collection, each offering a choice of band options. These include the ZM 11 Titanium Launch Edition, limited to 250 watches, featuring a black and red dial; the ZM 11 Titanium Coffee Black with a warm-black dial; and the ZM 11 Steel Midnight Blue with a blue and black dial.
The Leica ZM 11 will be available for retail at €6,800.00 for the Leica ZM 11 Steel, paired with rubber or fabric bands, and €8,150.00 for the Leica ZM 11 Titanium with a full Titanium band, including VAT. It will be exclusively available at Leica Store Raffles Hotel Arcade starting from November 23rd, 2023.
Share with your friends: